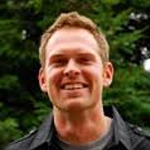 Biography
Alec Dixon is Co-Founder of SC Labs. As Director of Client Relations, he relies on his five years of experience as a sales consultant in the hydroponic industry.
Alec served in the Navy at one point as well. Fittingly, he is the Outreach Director for Veterans for Medical Marijuana.
Companies
SC Laboratories, Inc.
Co-Founder / Director of Client Relations
SC Labs is a cannabis research and lab-testing facility based in southern California. Through their partnership with Weedmaps, they have become one of the most recognizable names in testing. They offer consulting services and contaminate screenings, as well as cannabinoid and terpene profiles.