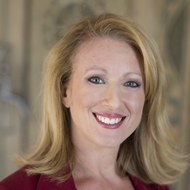 Biography
Amanda Reiman is the California Policy Manager for the Drug Policy Alliance (DPA). She joined the organization in 2012 after working with Berkeley Patients Group, a dispensary in the San Francisco Bay Area.
Ms. Reiman has conducted a number of studies on dispensaries, patients, and cannabis as a treatment for addiction. Her findings have been presented at conferences of a number of organizations including: American Public Health Association, American Psychiatric Association, International Cannabinoid Research Society, and the Harm Reduction Coalition.
Amanda served as the Medical Cannabis Commission for the City of Berkeley's first chairwoman, and has consulted with a number of cities and states on the development of medical marijuana policy. She routinely lectures at the University of California, Berkeley.
Companies
Drug Policy Alliance (DPA)
California Policy Manager
The Drug Policy Alliance is among the most prominent organizations for drug policy reform in America. The group was founded in 2000 and its focus spans from medical marijuana to youth drug education. In addition to their headquarters in New York, the Drug Policy Alliance has offices in New Mexico, Colorado, New Jersey, the District of Columbia, and California.