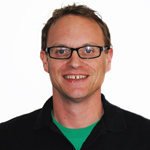 Biography
Andy Betts is the General Manager of Denver Relief and a partner at Denver Relief Consulting, is an expert in the field of cannabis cooking and infusions, as well as producing top notch ice water extractions. He is an operations pro and excels at training staff, vendor management, and can help keep your retail center running like clockwork.
Andy is a Eugene, Oregon native who has lived in Denver since high school. Pursuing his dream in the world of the culinary arts, he graduated with honors from the Art Institute of Colorado's Culinary School in 1998 and ran the kitchens of many successful Denver restaurants.
Diagnosed with Leukemia in 2004, he received a stem-cell transplant. After experiencing the true benefits of marijuana as a medicine during his treatments, he got better, left the kitchens and developed an active interest in medical marijuana that lead to a position with Denver Relief in 2009. He believes in philanthropy/civic engagement and has helped raise money for the Leukemia and Lymphoma Society for years.
Companies
Denver Relief
General Manager
Denver Relief is a tenured group of cannabis professionals dedicated to providing the highest quality medicine, service, and experience to registered Colorado medical marijuana patients. Prior to the founding their consulting division, Denver Relief earned a reputation as a medical cannabis center and wellness service provider committed to community outreach and industry-leading best practices. As proprietors of the second-longest operating dispensary in all of Colorado, Denver Relief Consulting offers clients experiential insight based on the breakthrough success of the Colorado business model. Established in 2009, Denver Relief's retail and cultivation facilities have since earned national media attention and critical acclaim …
In The News
First Week Of Retail Sales Set Legal Cannabis Industry In Motion
DENVER, CO — New Year celebrations seemed to extend in the daylight hours January 1 in Colorado. Despite early snowfall, hundreds of people lined up outside of a few dozen Colorado dispensaries to complete the first legal retail cannabis transactions. As reported by Medical Marijuana Business Daily, some consumers had to wait as long as two hours to make their way inside of The Green Solution. Nonetheless, everything went on without a …