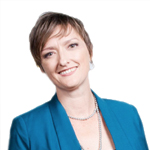 Biography
Betty Aldworth is deputy director of the National Cannabis Industry Association and chair of the organization's Women's CannaBusiness Network. Since 2009, she has specialized in community outreach, public relations, advocacy and policy reform as a consultant to cannabis-related businesses and nonprofit organizations. Previously, Betty was a volunteer leadership professional with some of Denver's most well-respected nonprofit organizations.
Companies
National Cannabis Industry Association (NCIA)
Deputy Director
Founded in 2010, The National Cannabis Industry Association (NCIA) is a trade organization for the cannabis industry. It serves to provide canna-businesses with a voice in Washington, D.C. The NCIA is led by industry leaders with the intent to speak for the needs of the rapidly-growing cannabis industry. Additionally, they allow members to choose who will serve on the board of directors with annual elections.
In The News
Recap Of The NCIA Northeastern Cannabusiness Symposium
The Northeastern Cannabusiness Symposium held on March 16th in Boston, MA, featured presentations and panel discussions from heralded speakers and experts involved (directly or indirectly) in the medical marijuana industry. With the continued budding of the marijuana industry in America (18 states plus Washington D.C. have now legalized the practice), entrepreneurs stand at the forefront of what could be the nation's next gold rush. Deputy Director Betty Aldworth and Executive Director Aaron Smith from The National Cannabis Industry Association (NCIA) have been organizing events and symposiums around the country to support this very endeavor. The …