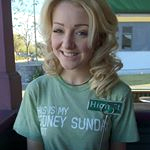 Biography
Coral Reefer is an activist who is best known for channel on YouTube, large social followings, as well as her blog. She is the creator of Stoney Sunday and the News Nug.
Coral Reefer realized cannabis helped treat her anxiety and depression early in life. In turn, she did some internet research on the topic of medical marijuana. Coral's findings led her to support the legalization and regulation of cannabis.
Coral Reefer attends a plethora of cannabis events and continues to be a voice for the cannabis community.
Companies
Stoney Sunday
Creator
Created and hosted by Coral Reefer for a year, Stoney Sunday was then passed to Rosepants, who has been hosting since October 2011. Each week, the YouTube series answers a variety of questions that were submitted via Twitter, email, YouTube comments, and more. While most of the Stoney Sunday questions asked are cannabis related, this is not true for all of them.