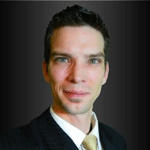 Biography
David J. Posel is the premier business partner in the crystal CBD industry with clients who thrive on compassion, purity, ethics and a strong sense of service to the people.
I believe that together, we can lower CBD costs to the consumers, and that passion for crystal CBD products will change the entire landscape the world's healthcare future both physically and financially.
If you share a passion for pure CBD and want to participate in our action plan, or even become a client – reach out.
If you are tired of chasing gremlins in the hemp paste supply-line, heavy metals, solvents and suspension issues – I guarantee that you will want to sample the 99.99% pure CBD crystals. Isolate crystal powder, zero THC, legal for use in all states, most countries.
Formulation ready and fast crystal samples direct to your lab or corp headquarters – Call me direct 360-602-9494