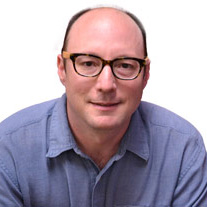 Biography
David Lampach is Co-Founder and CEO of Steep Hill Labs. He developed the first medical cannabis potency testing and microbial contaminants method used in California.
In addition to his work with Steep Hill, Lampach has consulted on a number of projects for states and local municipalities. Recently, he was part of a team that consulted on the regulations for retail cannabis in the State of Washington.
Companies
Steep Hill Halent Laboratories
CEO
Steep Hill Halent Labs has two locations in the state of California: Sacramento and Oakland. They conduct cannabis analyses, as well as research for quality control and product development. Prior to 2013, they were two separate entities: Steep Hill Labs and Halent Scientific. One major innovation they are known for is the QuantaCann, an in-house cannabis testing device that utilizes near-infrared (NIR) technology.