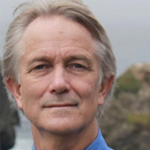 Biography
Dr. William L. Courtney has an extensive medical education that began with a Bachelor of Science in Microbiology from the University of Michigan. He also received his Doctor of Medicine from Wayne State University, and Interned for Residency in Psychiatry at California Pacific Medical Center and went on to earned his Post Doctorate in Forensic Examination and Forensic Medicine. Dr. Courtney is currently a member of American Academy of Cannabinoid Medicine, the International Cannabinoid Research Society, the International Association of Cannabis as Medicine, and the Society of Clinical Cannabis. Dr. Courtney has also been teaching Continuing Medical Education (CME) courses in clinical cannabis.
His area of special interest is in the dietary uses of cannabis to achieve 250 to 500 mg of cannabinoid acids, which he considers as a conditionally essential nutrient in the diet of individuals from the 4th decade on. He has presented on high dose non-psychoactive dietary uses at Cannabis Therapeutics in Rhode Island April 2010, the Institute of Molecular Psychiatry at the University of Bonn in June 2010, the Institute for Advanced Studies at The Hebrew University of Jerusalem in November 2010, and the International Cannabinoid Research Society conference in Chicago in July 2011.
Dr. Courtney is Vice President of the Association Luxembourgeoise des Methodes Preventives, an ambulatory care facility in Luxembourg utilizing dietary unheated cannabis. He is working with dispensaries interested in providing high dose raw / juiced cannabis to seriously ill medical marijuana patients, and is also working to establish analytic / medical laboratories in Mendocino and Humboldt Counties, California.
In The News
Juicing Cannabis: The Potential Health Benefits of Treating Cannabis Like a Vegetable
Donald Abrams is chief of Hematology Oncology, at San Francisco General Hospital, and a professor of medicine at the University of California, San Francisco. He does research on the applications of medical cannabis, and has become an advocate as a result. Abrams stated, "If cannabis were discovered in the Amazon rainforest today, people would be clambering to make as much use as they could of all of the potential benefits of the plant. Unfortunately, it carries with it a long history of being a persecuted plant." Abrams appears in the short film that accompanies this …