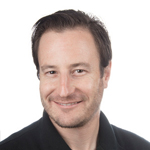 Biography
Ean is a third generation Denver native. He is one of the founders of a local non-profit and holds multiple leadership and board positions throughout the city in civil rights, community and cultural organizations, as well as serving as the Vice Chair of the National Cannabis Industry Association. He is an actor and real estate broker and holds a B.S. in Business Administration. A ski accident led Ean to the healing effects of medical marijuana in 2008 after suffering more than a decade of pain and permanent nerve damage with no relief available from conventional medicine. Recognizing the opportunity to combine his business acumen along with his passion for helping others, Ean has become a leader in the medical marijuana community.
Ean is knowledgeable in the methods of successful marketing and branding in the medical marijuana industry in addition to networking, central management, public relations, and infused product manufacturing. Ean also has years of real estate experience which has provided him with unique insight into leases, contract negotiations, business acquisitions, and prime retail locations.
Companies
Denver Relief
Founding Partner
Denver Relief is a tenured group of cannabis professionals dedicated to providing the highest quality medicine, service, and experience to registered Colorado medical marijuana patients. Prior to the founding their consulting division, Denver Relief earned a reputation as a medical cannabis center and wellness service provider committed to community outreach and industry-leading best practices. As proprietors of the second-longest operating dispensary in all of Colorado, Denver Relief Consulting offers clients experiential insight based on the breakthrough success of the Colorado business model. Established in 2009, Denver Relief's retail and cultivation facilities have since earned national media attention and critical acclaim …
OG
Partner
Based in Colorado, OG is a unique partnership that manufactures pharmaceutical-grade cannabis products. It was founded in 2013, pooling the respective talents of Denver Relief, Essential Extracts, and TC Labs in an effort to improve the quality of extracts and cannabis products. OG operates a large-scale greenhouse facility that will be dedicated to the production of solvent-less cannabis extracts. Specifically, they are set to release a line of solvent-less RSO capsules with a broad cannabinoid spectrum.