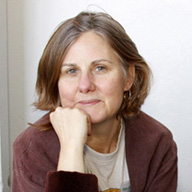 Biography
Ellen Komp is the Deputy Director of California NORML. She has been a cannabis and hemp activist for over 20 years. She was a volunteer petitioner for the California Hemp Initiative (1993, 1994) and Proposition 215 (1995).
Ellen began her career as an activist in Los Angeles, organizing quarterly hemp rallies and volunteering with LA NORML. She was then elected to the California Board of Directors in 1992.
Soon thereafter, Komp edited the 9th edition of The Emperor Wears No Clothes by Jack Herer, and worked as Editor advertising sales person for HempWorld, a hemp industry hemp journal.
Ellen served on the San Luis Obispo County Drug and Alcohol Advisory Board from 1997-1998. She founded The 215 Reporter, the first journal tracking the impact of California's medical cannabis laws, around the same time.
Going on to work with the Drug Policy Alliance in 1999, Komp was named Deputy Director of Community Outreach & Communications. In 2001, she was named Freedom Fighter of the Month by High Times.
Companies
NORML
Deputy Director
NORML, the National Organization for the Reform of Marijuana Laws, wishes to move public opinion sufficiently to legalize the responsible use of marijuana by adults, and to serve as an advocate for consumers to assure they have access to high quality marijuana that is safe, convenient and affordable.