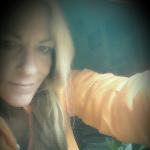 Biography
I have been in the industry right about twelve years now. I am in lightened and excited to see what the near future holds for all of us.
Competition is everything these days. I am a woman that has been self taught through trial and error, may it be hydro, indoor, outdoors, to breeding. Friends are few, and it's always balls to the wall everyday making it all happen.
Serious passion for the industry and strive for the best and to obtain as much knowledge that is available, out here for me to obtain. Love any and all award shows. The more we can Expo for the day allows us to keep updated and find what is currently available to us here in the states instead of shopping overseas. I deal with Cancer patients and Severe PTSD patients one on one. With the new High CBD breeders and select Hybrid breeders giving us local shows to purchase good supplies of the greatest and most current strains/seeds. Thus…it's all really good. Hope to meet some true life long friends and someday soon have a hardworking business partner here in So Cal, to share my business with.