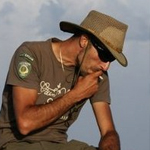 Biography
Franco Loja is the Manager of the Green House Seed Co. Born in Italy, Franco moved to Amsterdam and crossed paths with Arjan Roskam.
Together, they have traveled the world in search of the best landrace cannabis strains.
Companies
Green House Seed Co.
Manager
Since their beginning in 1985, the Green House Seed Co. has become the most awarded seed bank in the world. Based on a number of factors, they make sure that each grower chooses the best option for them when buying Green House genetics. The Greenhouse team started collecting landraces over 25 years ago and their Strain Hunters collection offers them from seed. They also have a YouTube series that chronicles some of the amazing journeys.