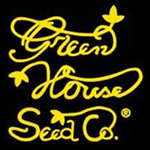 About this Organization
Since their beginning in 1985, the Green House Seed Co. has become the most awarded seed bank in the world. Based on a number of factors, they make sure that each grower chooses the best option for them when buying Green House genetics.
The Greenhouse team started collecting landraces over 25 years ago and their Strain Hunters collection offers them from seed. They also have a YouTube series that chronicles some of the amazing journeys.
Associates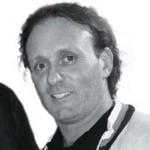 Shantibaba
Shantibaba is perhaps best known for his involvement with the Green House Seed Company and helping them on their rise to fame when he co-owned the establishment in the 1990's. Shantibaba has long been a proponent of cannabis reform and has worked to change the perceptions of the plant. His latest project, the CBD Crew, is a collaborative project with Jaime from Resin Seeds. Their mission is to develop a variety of stable CBD-rich genetics to help benefit patients with ailments where high levels of CBD can help.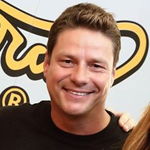 Arjan Roskam
Founder
Born in South Africa, Arjan Roskam is the Founder of Green House Coffeeshop and Seed Company in Amsterdam. He is the self-proclaimed "King of Cannabis." Arjan has traveled the world in pursuit of the world's finest landrace cannabis strains. The Strain Hunters YouTube series documents a number of these travels.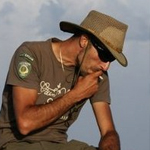 Franco Loja
Manager
Franco Loja is the Manager of the Green House Seed Co. Born in Italy, Franco moved to Amsterdam and crossed paths with Arjan Roskam. Together, they have traveled the world in search of the best landrace cannabis strains.
In The News
The Super Lemon Haze Strain Can Provide Energy That Lasts And Lasts
Bred by Green House Seeds, the Super Lemon Haze strain is a Sativa-dominant hybrid. It is known for its soaring and energetic effects. Green House Seeds Created This 3-Time Cup Winner Most cannabis connoisseurs consider Green House Seeds to be a household name. Since their launch in 1985, the Amsterdam-based company has become one the most rewarded seed banks in the world (if not the most). It's no simple feat to consistently create award-winning strains, and Green House has done their leg work. They started collecting …
Similar Companies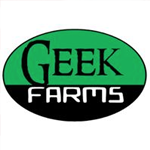 Geek Farms
Geek Farms is an OMMP grower specializing in top quality, natural, organic soil grown medical cannabis.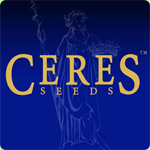 Ceres Seeds
Amsterdam, Netherlands
Ceres Seeds was founded as a breeding company in Amsterdam in 1999. The Ceres team started by growing for the Dreadlock Coffeeshop and Sensi Seeds in Amsterdam. It was there that they learned how to produce and cross strong, healthy plants. Ceres made a quick impact on the cannabis industry when their first F1 hybrid, White Panther (aka White Smurf), placed third in the 2000 Cannabis Cup. Their Fruity Thai strain took two second place awards in 2006 as well.
Private Stock LA
Los Angeles, California
Private Stock LA is a sister company of Buds and Roses Collective in Studio City. They grow a number of premium strains, and have won a number of awards for their work.