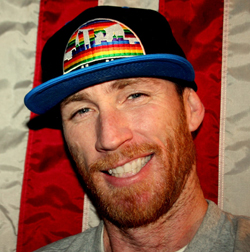 Biography
Always smiling down in San Diego, JD is that that big-eared, red-bearded dude packin' a Canon and a Cookies Jar full of chronic. A son and a brother, a husband and a father, a writer, a photographer, a coach, a sales guru, he seems to remind a lot of people of an old friend who they haven't seen in way too long.
His father named him Jack Daniel, but he'll rarely touch the stuff, although he's quick to admit that he is pretty much down for whatever…as long as there is a smart discussion during, and a story to tell after.
Jack killed cancer with Master Kush in 2010, and has been writing about the cannabis culture, both in print and across the web, ever since.