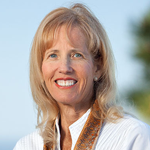 Biography
Dr. Jacknin is a board certified dermatologist, author, national speaker, and consultant, with expertise in holistic dermatology and natural cosmeceuticals.
She is the author of the 400 pg. classic book Smart Medicine for Your Skin, published by Penguin Putnam in 2001. It was the first book to detail what integrative dermatology is, and to discuss in depth the conventional and holistic treatments for 33 different skin disorders and healthy states. In addition, she has contributed to an abundance of articles published in the lay and professional press, the latest contribution being interviews for Dr. Oz's "The Good Life" Dec 2015 Issue, Essence magazine, Redbook and Instyle.com in 2015. She also recently wrote an article published in the Dermatology Times in November of 2015, an article for "Eurocosmetics Magazine" on stem cells in skin care published in May of 2015 and an article in the natural products trade journal the INSIDER in July of 2015 on probiotics and prebiotics. She also authored the first three chapters in Dr. Andy Weil's textbook of "Integrative Dermatology" which was published in March 2014 and was the cumulative work of many dermatologists.
Dr. Jacknin has given numerous national presentations at natural trade shows… Supply Side West, Supply Side East, EXPO West, EXPO East, the Anti-Aging Medicine Conference and the HBA over the past 8 years. She most recently spoke at the Happi conference on skin care in Sept of 2014 in NJ, the March 2016 annual meeting of the American Academy of Dermatologists, and at the Amazing Oils conference in NJ and LA in March of 2016.
Having launched her own skin care line, JJMD, in 2009, she is familiar with the business side of the cosmeceutical industry. 2011-2104 Dr. Jacknin was the beauty advisor to Neutragena Naturals and contributed to the Neutrogena Naturals Facebook posts. She is currently a professional beauty advisor to ZSS Skincare and consultant to Jojoba Desert Ltd.
In 2013, she was asked to join the Complementary and Alternative Medicine task force for the American Academy of Dermatology and in 2014 had the honor of contributing to the AAD website on the subject of diet and supplements for healthy and challenged skin. It was an honor to be part of the Integrative Task Force speaking on diet and supplements for healthy skin at the 2016 annual meeting of the AAD.
In 2015 Dr. Jacknin started presenting Grand Rounds to Dermatology departments on Complementary and Alternative Medicine in dermatology, beginning with her presentation at UCSD in January of 2015. She has given talks to the faculty and residents of the Dermatology Departments of Oregon Health Sciences, and the University of Miami, and has been invited to give Grand Rounds in Dermatology in 2016 at S.U.N.Y Downstate, the Medical College of Virginia, and the SW School of Naturopathic Medicine in Phoenix, AZ.