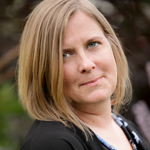 Biography
Jill Lamoureux is the Patient-Focused Program Director for Americans for Safe Access (ASA). Jill's background is in toll road operations and municipal bond finance; she received an MBA from the University of Denver in 1999. Jill has been a leader in Colorado's medical marijuana industry since 2008 when she and her husband began one of the state's most respected multi-location dispensary operations. She is a founding member of and served as the first woman Chairman of the National Cannabis Industry Association.
Jill has presented on medical marijuana business topics and has taught CLE courses on rules and regulations nationally and in Canada. She was the only business owner to serve on both the Department of Revenue and Department of Health regulatory advisory workgroups. Jill developed the Patients First Certification program for Americans for Safe Access and serves as its Program Director. Recently, she served as a subject matter expert consulting to the BOTEC team advising Washington State on rule-making issues for recreational marijuana operations.
As a former dispensary and cultivation owner and operator, she brings first-hand experience to her compliance work and procedures writing. Jill has provided regulatory consulting for all three medical marijuana trade associations in Colorado and holds contracts with both legal and consulting groups providing compliance, application management, and writing services.
Currently, Jill is working on applications and procedures for dispensaries, manufacturers, and cultivation facilities in Massachusetts with Vicente Sederberg, LLC and in Massachusetts, Connecticut, Illinois, Nevada, the District of Columbia, and Canada with Denver Relief Consulting.
Companies
Americans for Safe Access (ASA)
Patient-Focused Program Director
Americans for Safe Access (ASA) has a mission to ensure safe and legal access to cannabis (marijuana) for therapeutic uses and research. ASA works with our grassroots base of over 50,000 members to effect change using public education and direct advocacy at the local, state, and federal level. ASA focuses its efforts on training and educating patients, advocates, health care professionals and other stakeholders. On top of that, Americans for Safe Access also provides direct legal support and uses impact litigation to protect and expand patients' rights.
National Cannabis Industry Association (NCIA)
Co-founder and Chairman
Founded in 2010, The National Cannabis Industry Association (NCIA) is a trade organization for the cannabis industry. It serves to provide canna-businesses with a voice in Washington, D.C. The NCIA is led by industry leaders with the intent to speak for the needs of the rapidly-growing cannabis industry. Additionally, they allow members to choose who will serve on the board of directors with annual elections.