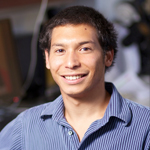 Biography
Associate Scientist at SC Laboratories
HPLC-DAD / GC-FID / GC Headspace analysis:
Testing medical cannabis for potency, pesticide residues, residual solvents, and terpene content.
Microbiological testing:
Detection and quantification of aspergillus, coliforms, enterobacteriaceae, salmonella, staphylococcus, and yeast & mold using 3M Petrifilms and differential media.
Maintaining the company's social media presence including: Facebook, Twitter, and Instagram
Writing articles about the science of cannabis and the endocannabinoid system.
Companies
SC Laboratories, Inc.
Associate Scientist
SC Labs is a cannabis research and lab-testing facility based in southern California. Through their partnership with Weedmaps, they have become one of the most recognizable names in testing. They offer consulting services and contaminate screenings, as well as cannabinoid and terpene profiles.