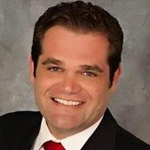 Biography
For over 7 years, Marcus Musante was a Deputy District Attorney in Los Angeles who saw first-hand the misguided approach within the criminal justice system and made sure to punish those who needed to be punished and to help those who needed to be helped.
For past 3 years, Marcus Musante hase been a criminal defense attorney standing up to a system that unfortunately presumes guilt not innocence.
Marcus Musante is running for Congress in an open seat with top 2 getting through the Primary, regardless of Party. June 7th, 2016.