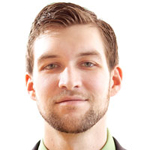 Biography
Morgan Fox is Communications Manager of the Marijuana Policy Project (MPP). He handles the day-to-day media needs of MPP's reform efforts on the state and federal levels. In addition to interviews and providing information to reporters, Morgan is a frequent contributor to the MPP blog and has authored articles that have been published in news outlets nationwide.
A native of Cleveland, Ohio, Morgan has been working at MPP since moving to the District of Columbia in 2008. He is a graduate of Case Western Reserve University.
Companies
Marijuana Policy Project (MPP)
Communications Manager
The Marijuana Policy Project was founded in 1995 in Washington, DC. The founders were members of NORML, but felt the organization should be more proactive. In turn, they broke away and started the MPP. In the time since its inception, the Marijuana Policy Project has garnered support from a number of influential parties and their advisory board includes celebrities like Jack Black, Bill Maher, Adrienne Curry, and Jesse Ventura. They have been instrumental to a number of changes in cannabis policy at the state level and aims to have the same effect on a national scale.