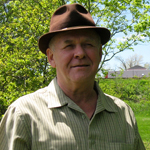 Biography
Rick Simpson is a medical marijuana activist who has been providing people with information about the healing powers of Hemp Oil medications for nearly a decade now. Rick cured himself of a metastatic skin cancer back in 2003, and has since then devoted his life to spreading the truth of hemp oil. He has met an absurd amount of opposition and lack of support from Canadian authorities, as well as pharmaceutical companies, government agencies for health, and UN offices.
Despite that fact, Rick Simpson has successfully treated over 5,000 patients (free of charge), and believes that all forms of disease and conditions are treatable. He states that it is common to have all types of cancer and diseases cured with the use of high quality hemp oil as a treatment.
Rick has treated patients will all types of conditions including, but not limited to, cancer, AIDS, arthritis, multiple sclerosis, diabetes, leukemia, Crohn's disease, depression, osteoporosis, psoriasis, insomnia, glaucoma, asthma, burns, migraines, regulation of body weight, chronic pain, and mutated cells (polyps, warts, tumors).
This documentary "Run From The Cure" was made by Christian Laurette in 2008 and shares Rick Simpson's story. It features interviews with people who were cured by Rick's oil, but were refused from testifying on his behalf in the Supreme Court of Canada in his 2007 trial.
Companies
Phoenix Tears Foundation
Founder
The Phoenix Tears Foundation was founded to spread information about the successes of cannabis extracts. It was created by Rick Simpson and exists as an informational resource for people throughout the world. It should be noted that the Phoenix Tears Foundation does not supply cannabis oil or work directly with anyone who does. Further, they do not recommend specific vendors of the extract either. Instead, the organization hopes to educate people so that they may produce the medicine themselves in a safe manner.