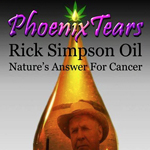 About this Organization
The Phoenix Tears Foundation was founded to spread information about the successes of cannabis extracts. It was created by Rick Simpson and exists as an informational resource for people throughout the world.
It should be noted that the Phoenix Tears Foundation does not supply cannabis oil or work directly with anyone who does. Further, they do not recommend specific vendors of the extract either. Instead, the organization hopes to educate people so that they may produce the medicine themselves in a safe manner.
Associates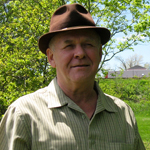 Rick Simpson
Founder
Rick Simpson is a medical marijuana activist who has been providing people with information about the healing powers of Hemp Oil medications for nearly a decade now. Rick cured himself of a metastatic skin cancer back in 2003, and has since then devoted his life to spreading the truth of hemp oil. He has met an absurd amount of opposition and lack of support from Canadian authorities, as well as pharmaceutical companies, government agencies for health, and UN offices. Despite that fact, Rick Simpson has successfully treated over 5,000 patients (free of charge), and believes that all forms of disease …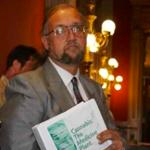 Timothy Tipton
Chief Visionary Officer (CVO)
Timothy Tipton is the Chief Visionary Officer (CVO) of the Phoenix Tears Foundation, and Executive Producer of the Run from the Cure 2 documentary. Further, he is the host of the COLORADO WE CANnabis RADIO show, a member of the Compassionate Coalition national board of directors, and the founder of the Rocky Mountain Caregivers Cooperative in Colorado. Formerly, Mr. Tipton was a court-appointed appeal bond supervisor in Larimer County, Colorado. He was also an instructor at the Cannabis Therapy Institute at one time as well. In 2013, Boulder Hospital and the George Karl Foundation awarded Mr. Tipton with the BStrong …
Similar Companies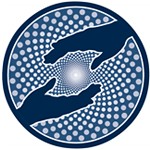 Multidisciplinary Association for Psychedelic Studies (MAPS)
Santa Cruz, California
Founded in 1986, the Multidisciplinary Association for Psychedelic Studies (MAPS) is a 501(c)(3) non-profit research and educational organization that develops medical, legal, and cultural contexts for people to benefit from the careful uses of psychedelics and marijuana. MANTIS_RECOMMEND = { property: '53422cdc8e92f89afbf09d5f', render: 'mantis__recommended__wordpress' }; var z = document.createElement("script"); z.type = "text/javascript"; z.async = true; z.src = "//static.mantis.marketing/recommend.min.js"; var s = document.getElementsByTagName('head')[0]; s.parentNode.insertBefore(z, s); …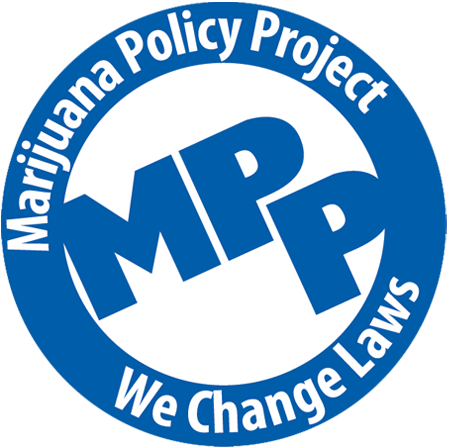 Marijuana Policy Project (MPP)
Washington, District of Columbia
The Marijuana Policy Project was founded in 1995 in Washington, DC. The founders were members of NORML, but felt the organization should be more proactive. In turn, they broke away and started the MPP. In the time since its inception, the Marijuana Policy Project has garnered support from a number of influential parties and their advisory board includes celebrities like Jack Black, Bill Maher, Adrienne Curry, and Jesse Ventura. They have been instrumental to a number of changes in cannabis policy at the state level and aims to have the same effect on a national scale. MANTIS_RECOMMEND = { …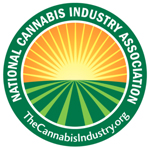 National Cannabis Industry Association (NCIA)
Denver, Colorado
Founded in 2010, The National Cannabis Industry Association (NCIA) is a trade organization for the cannabis industry. It serves to provide canna-businesses with a voice in Washington, D.C. The NCIA is led by industry leaders with the intent to speak for the needs of the rapidly-growing cannabis industry. Additionally, they allow members to choose who will serve on the board of directors with annual elections. MANTIS_RECOMMEND = { property: '53422cdc8e92f89afbf09d5f', render: 'mantis__recommended__wordpress' }; var z = document.createElement("script"); z.type = "text/javascript"; z.async = true; z.src = "//static.mantis.marketing/recommend.min.js"; var s = document.getElementsByTagName('head')[0]; s.parentNode.insertBefore(z, s); …