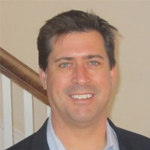 Biography
Robert Hunt currently serves as the president of Growlife Hydroponics, a publicly traded firm in the cannabis cultivation space. Rob has more than five years of experience in the gardening Industry, specializing in organic and hydroponic growing methods.
An active attorney in Colorado, Rob is also the principal of Robert E. Hunt Consulting and chairman of the Coalition for Responsible Patient Care, both based in Massachusetts, where he has taken an active role in helping to develop and implement the state's fledgling medical marijuana market.
Companies
GrowLife, Inc.
President
GrowLife, Inc. is a publicly traded holdings company that makes and markets high end, progressive horticulture and lifestyle products right here in the USA. GrowLife Inc. is publicly traded on the OTC market under the symbol PHOT. The GrowLife portfolio includes a variety of companies that specialize in cultivation equipment, soil, and more. Their subsidiaries include GrowLife Hydroponics, Rocky Mountain Hydroponics & Organics, Evergreen Garden Center, Urban Garden, Greeners.com, Phototron, Cannabis.org, Stealth Grow, SGsensors.com, and GrowLife Productions.