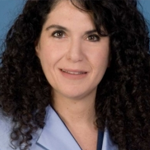 Biography
Dr. Suzanne Sisley, MD joined forces with her mother, Hanna Sisley, MD, a family practice physician to develop a thriving private practice in the inner city of Phoenix. They are reportedly the only mother-daughter MD-physician team in Arizona. Dr. Sisley transitioned to her full-time TELEMEDICINE practice starting in 2009, where she employs a full array of telecommunications technology to continue delivering high-quality medical care to populations across rural/underserved areas of Arizona. Sue is an Institutional Member of the American Telemedicine Association and serves on the ATA's Legislative and Policy Committee. She frequently presents at ATA International Meetings focusing on research Using Telemedicine to provide Addiction Treatment in Rural AZ. Sue also serves as Clinical Faculty at St. Joseph's Hospital and Medical Center at the MercyCare Adult Medicine Clinic for indigent patients.
Dr. Sisley completed her medical degree at the University of Arizona College of Medicine and proceeded to complete her five-year Residency Training at Good Samaritan Regional Medical Center in the fields of Internal Medicine and Psychiatry.
Sue founded and serves as CEO of a non-profit corporation entitled Ensuring Tomorrow Productions. This organization delivers health education through music, theater and dance. Sue has been a proud member of the Stage Actors Union since 2001, Actors' Equity performing in professional theatre around the Valley.
Dr. Sisley has received many recent honors including the President's Point of Light Award and the Leo B. Hart Humanitarian Award for "outstanding contributions made for social reform" by the University of Arizona College of Medicine.
She was also honored with the Dr. Clarence Salsbury Medal from the Maricopa County Medical Society for "her overwhelming commitment to health education, abiding interest in using the arts to promote healthy lifestyles among youths and her resolve to providing indigent health care services in our inner-cities". Dr. Sisley was extremely humbled and grateful to be given Arizona Medical Association's highest honor, the President's Distinguished Service Award and to receive Arizona's most prestigious recognition for volunteerism, the Hon Kachina Award.