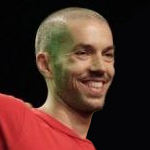 Biography
Tyler Wadleigh is a master cultivator at Buds and Roses Collective. He studied at Oaksterdam University and oversees much of the Buds and Roses production.
Tyler is also Co-Founder of Kushman Genetics, a LA based genetics company that is preparing to roll out a number of new strains.
Companies
Buds & Roses
Master Cultivator
One of the first and most reputable dispensaries in the world. Winners of over 25 High Times Cannabis Cups. Buds & Roses offers the finest cannabis products and are known for their high level of knowledge and service. Located on Ventura Blvd in Studio City, a neighborhood of Los Angeles, CA.
Kushman Veganics
Co-Founder
Kushman Veganics is a partnership that creates original F1 hybrids to be sold at Buds and Roses Collective and other prominent collectives in California. The company was founded by Aaron Justis, Kyle Kushman, and Tyler Wadleigh. Kushman Veganics is preparing to release their first strains to the public in 2014, one of which will likely be named for Tommy Chong.