view full HD gallery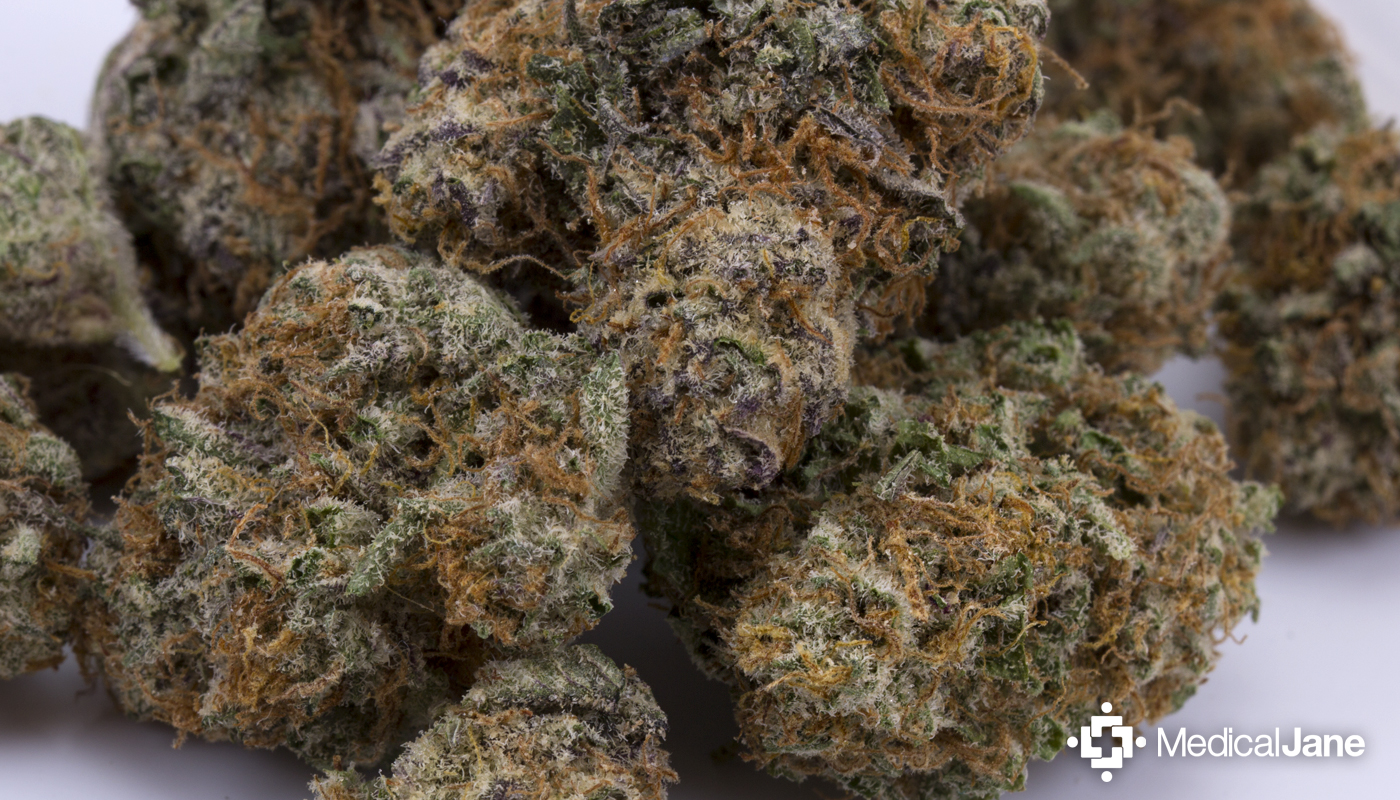 Afpak Named For Afghani & Pakistani Cross
Afpak

Pakistani Landrace

Afghani Landrace
The Afpak Strain Boasts A Very Berry Terpene Profile
Afpak lineage can be traced back to have Afghani and Pakistani genetics (hence the name AF-PAK). Considered to be an Indica-dominant hybrid, this medical marijuana strain was actually vended to me as Private Reserve (dispensaries private stash) — and rightfully so, with its perfect manicure and sweet aroma.
Whoever grew this specific batch of Af-Pak really took the up-most care when harvesting. You can tell they truly appreciate mother nature and understand how cannabis should be grown. The Afpak buds have a very strong berry scent, reminiscent of some of the best batches of GDP that I have came across.
The Afpak strain boasts a rich, mixed berry terpene profile with a hint of lemon and spice. Once the budtender cracked the jar's lid open, I knew I was in for a treat.
What To Expect From The Afpak Strain of Cannabis
Considered a great options for medical marijuana patients suffering from anxiety, because of the strain's ability to instantly calm nerves and relax muscles. I've also found this to allow me to breathe easier, significantly reducing the effects of my asthma. Af-Pak also seems to make it exponentially easier to put down meals and boost my appetite. Used mainly as a night-time strain, Afpak seems to have the necessary cannabinoid profile to produce the calming, spacey vibe I find so appealing among most heavy hitting hybrids.
Extremely popular among patients who enjoy entrancing/euphoric body buzzes that are coupled with a focused, yet calming head-high. I gotta say, it feels really relieving to unwind with some top shelf Af-Pak after a long day of constant pent-up stress.
Also, because the Af-pak strain has such heavy Indica genetics seems to give this medication a wall of protection against some body ailments — especially pain. It may not "cure" the pain, but it definitely helps me cope with the amount of pain I deal with on a daily basis.