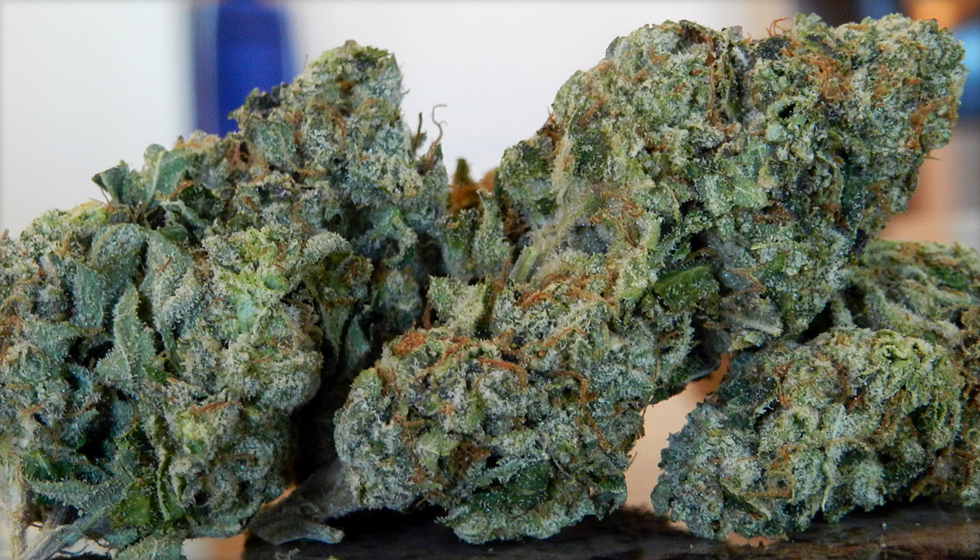 Alaskan Thunder Fuck Strain Review
Alaskan Thunder Fuck

Northern California Sativa x Russian Ruderalis

Afghani Landrace
The Alaskan Thunder Fuck (ATF for short) strain originates from the Matanuska Valley in Alaska and its Sativa genetics are somewhat of a mystery. Being a Sativa, this strain really only affects your head and is a popular choice of medication for medical marijuana patients suffering from chronic migraines, PTSD, sleep disorders, and more.
The Alaskan Thunder Fuck strain is known for its ability to create a soaring, cerebral head-high. It can definitely take your mind for a ride, so you may want to start with low quantities (1-2 puffs), if you are a first-time patient who is afraid of experiencing any sort of paranoia.
The smoke from ATF is smooth, delicious, and somehow coats your throat instantly (protecting you from the heat element) like all great strains seem to do.
Alaskan Thunder Fuck should be considered a morning or day-time Sativa due to its peaceful, uplifting nature. This strain always makes me feel more talkative than normal, and even more intellectual at times, due to its deep, thought-inducing high.
The smell from ATF is amazing and deserves an award on its own; it reminds me of frosty pine, or menthol… with a fresh lemon scent.
To the naked eye, the buds are all very nicely grown except for the one small bud could use slightly better trimming. Other than that, Alaskan Thunder Fuck reminded me most of Jack Herer (taste, smoke, aroma) with a more intense (cerebral) head high. This strain is definitely one of my top 3 favorite Sativas of all-time.