view full HD gallery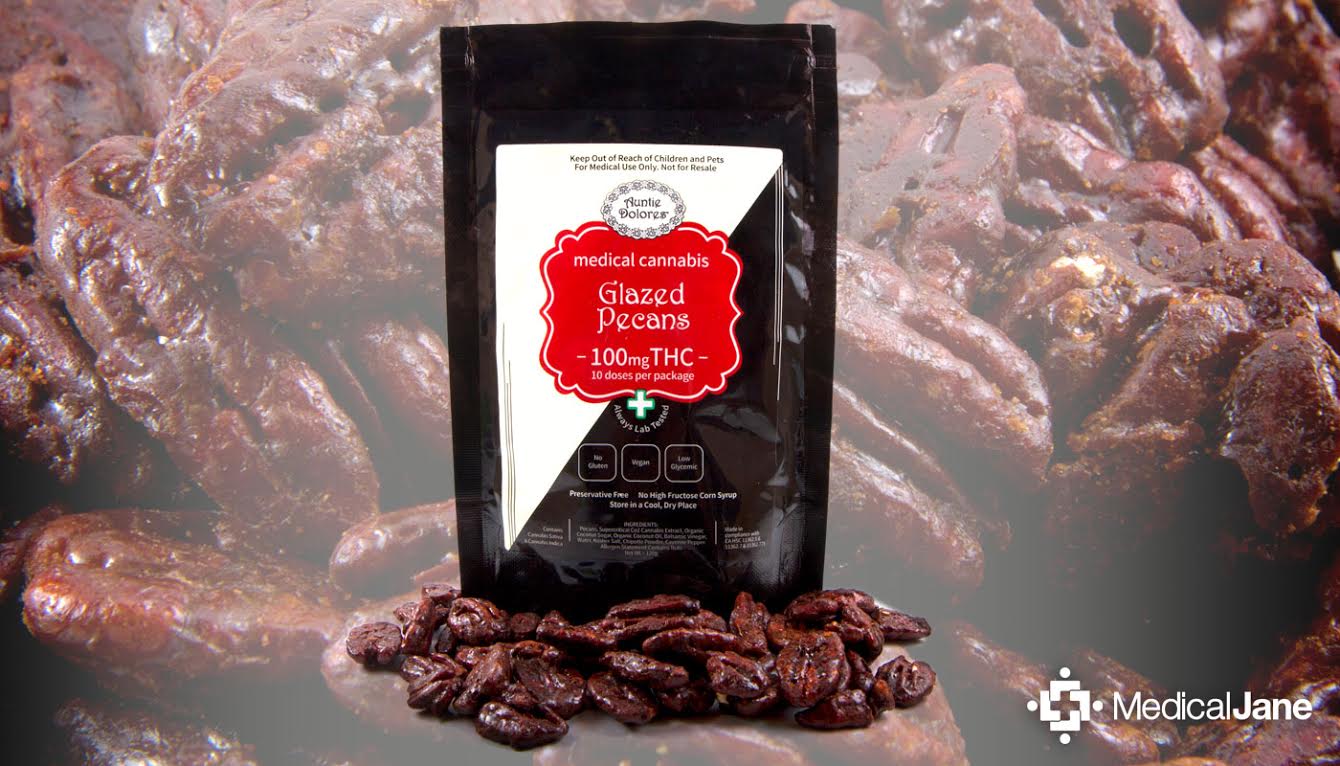 Auntie Dolores' Medicated Glazed Pecans
Eaten as a quick snack or tossed on your salad, the glazed pecans from Auntie Dolores are a delectable way for anyone to efficiently ingest a precise amount of cannabinoids.
The 100mg THC package includes enough for 10 equal doses of 10 mg of THC each, which is the preferred starting dosage for many first-time medical marijuana patients. That's enough pecans for over a week's worth of "power salads" or numerous fast, meal enhancements.
Ingredients and The Consumption Experience
As someone who is very concerned about health, almost to a ridiculous degree, I usually only eat things that meet certain conditions. That's why I was happy to see the truly high-quality ingredients of the Auntie Dolores Glazed Pecans.
They are gluten free, vegan, and some were even organic. The pecans are sweetened with coconut sugar, which has a lower glycemic index than regular sugar and thus they do not cause blood sugar to spike as quickly.
The ingredients for Auntie Dolores' consist of:
Pecans
Supercritical CO2 Cannabis Extract
Organic Coconut Sugar
Organic Coconut Oil
Balsamic Vinegar
Water
Kosher Salt
Chipotle Powder
Cayenne Pepper
All of the ingredients blended together in a truly complementary way. The coconut oil made the pecans easily break down during consumption, which helped bring out the sweetness and spiciness of the other ingredients. Honestly, these infused pecans are the best tasting nuts I have ever eaten.
"These infused pecans are the best tasting nuts I have ever eaten."
While they were great on their own, the true greatness of the Glazed Pecans emerged in a salad. The bold flavors combined with blue cheese, hemp seed, and flax/hemp oil were amazing. They go well with other Auntie Dolores infused snacks, like their Chili-Lime Peanuts and/or infused Cheese Crackers.
How Auntie Dolores' Glazed Pecans May Affect You
Flavor is important, but all edibles are ultimately medicine and they have to deliver therapeutic benefits. First, the Auntie Dolores Glazed Pecans are lab tested (in batches) to ensure both its safety and cannabinoid content levels (which should be ~100mg of THC). Testing is a prerequisite for any legitimate medicine. This particular product includes sativa and indica strains, which ensures a more extensive profile of cannabinoids and terpenoids. Although the exact cannabinoid profile was not listed on this product, others include exact levels of THC, CBD, CBN, and even THC-V.
The effects of the salad I consumed took about 20 minutes to fully kick in, but when they did, it was very relaxing. Most importantly, my ability to focus was maintained; the presence of the sativa was apparently enough to counter any potential sleepiness induced by the indica portion.
There were about 60 pecans in the bag, making 6 pecans equal a 10mg serving. That is a fairly satisfying amount and I think it would be easy for most people to stop there if 10mg was their target. For anyone who desires more than 10mg, it is certainly quite easy to indulge in more pecans as necessary.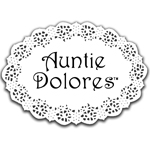 Auntie Dolores
Based in the San Francisco Bay area, Auntie Dolores is an infused product company with a plethora of edible options. They aim to offer quality, potent edibles with low calorie counts.In addition to their Fudge …