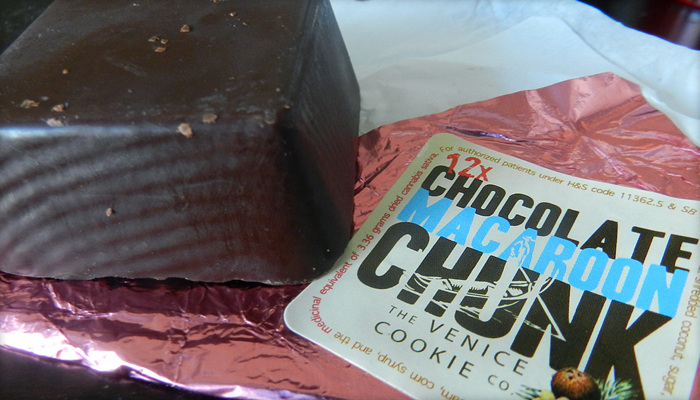 Chocolate Macaroon Chunk Edible Review
So I woke up today with a sore throat and congested chest — presumably from the flight I made 2 days ago for a business meeting. Unfortunately getting sick after flights is nothing new to me (actually becoming sort of a routine). Anyway, the best way I've found to get through the sickness is to avoid any smoking if possible. The heat and chemicals emitted from smoking will trigger your symptoms to act up rather than settle and heal.
A creamy milk chocolate interior housed with shaved coconut, all covered in a hard chocolate shell.
Patients who still need their cannabis intake, (but want to avoid smoking) can invest in some quality edibles for the week and stay medicated that way. One of the go-to medibles of ours is this 12x Chocolate Macaroon Chunk by the Venice Cookie Co.
It really is as delicious as it sounds. There is 3.36 grams of dried cannabis sativa in one of these chocolate bites. Serving size is 1/4, meaning they recommend you eat this in 4 sittings. It is recommend to eat half (maximum) for patients with average to high tolerances. Takes up to 75 minutes to feel the full effect, so you should probably only eat one serving and wait to see how it effects you until you proceed to eat more. This edible will set you back $15, but for roughly 2-3 servings we feel it is still a great deal.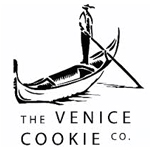 The Venice Cookie Co.
Venice, CA gave birth to The Venice Cookie Company in 2006 when a group of family and friends experimented by adding cannabis to some olive oil. Today, they distribute a variety of infused products to …