view full HD gallery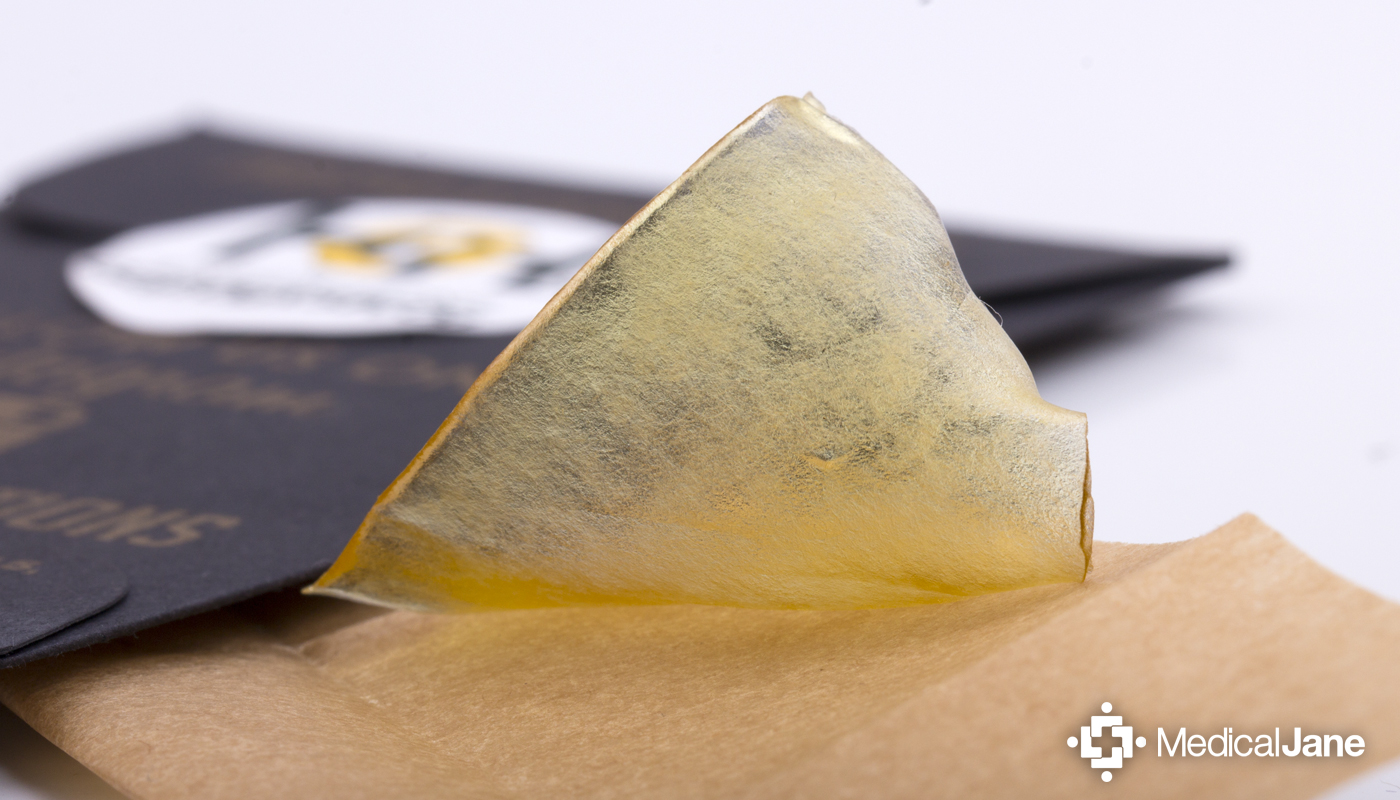 Gogi OG x SFV OG Shatter By HGH Extractions
Available to medical marijuana patients as a half gram or full gram donation, HGH Extractions offers a wide variety of cannabis concentrates including this recent batch of Gogi OG x SFV OG shatter.
HGH (Haters Gunna Hate) Extractions
Based in the Los Angeles area, HGH Extractions work with some of the top collectives in the state of California to provide connoisseur-quality concentrates to medical marijuana patients. Their Lemon OG shatter has become a favorite among the locals, winning them a number of awards at industry-leading competitions.
In fact, HGH has been one of my personal go-to concentrate companies for the past 2 years, mostly for their consistency in quality production and presentation. The HGH Extractions crew typically specializes in super-critical solvent extractions like BHO. With that said, the company does offer the occasional batch of non-solvent concentrate (although rare).
When It Comes To HGH Extractions, You Know What To Expect
My sleep pattern has been off lately, leading to a number of issues that require me to intake a high-THC concentrate to relieve some of the pain I've been experiencing. Knowing HGH Extractions almost always has an heavy OG concentrate available, I picked up this half gram of Gogi OG x SFV OG shatter from the SFVDM Collective here in the valley. After asking to take a look at the concentrate, I was amazed by the sample's clarity and color.
This cannabis concentrate is so blonde… it's almost see-through…! It even has a slight piney stench, leading me to believe it's fresh off the plant, well-made, and has some terpenoids left in it. All of which is rare for most unbranded cannabis concentrates currently available to medical marijuana patients at California dispensaries.
Gogi OG x SFV OG Shatter Effects
The effects from just one dab are instant and plentiful. I can feel a wave of relief rush over my body and unlock parts of my mind that were cluttered by stress and minute details from earlier in my day. My limbs and eye-lids become heavy, yet my entire body feels weightless once in motion. Great for patients looking for an appetite stimulant, as I consistently found myself getting extremely hungry 15-30 minutes after a dab.
Perfect for patients on a tight budget, cannabis concentrates only require you to use a little bit of extract each time to get the desired effect(s). Simply grab your dab tool and cannabis concentrate and scoop/break off just enough to fit on the end of your dab tool. I recommend starting with a dab smaller than you may think you want (learn more about dabbing here).
Each donation comes with a customized black envelope with a dime bag inside. However, inside this dime bag is a hand-wrapped natural brown parchment paper folded nice and neat into itself (Origami anyone?). It's the small details mixed with their high quality strains that really sets HGH apart from other concentrates I have come across in the past. With such delicious flavor profiles, professional presentation, and potent product offerings, HGH Extractions is definitely a name to look for the next time you walk in your local dispensary.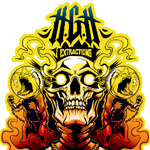 HGH Extractions
HGH (Haters Gunna Hate) Extractions is based in the Los Angeles area. They work with some of the top collectives in the San Fernando Valley to provide connoisseur-quality concentrates to patients. Their Lemon OG shatter …