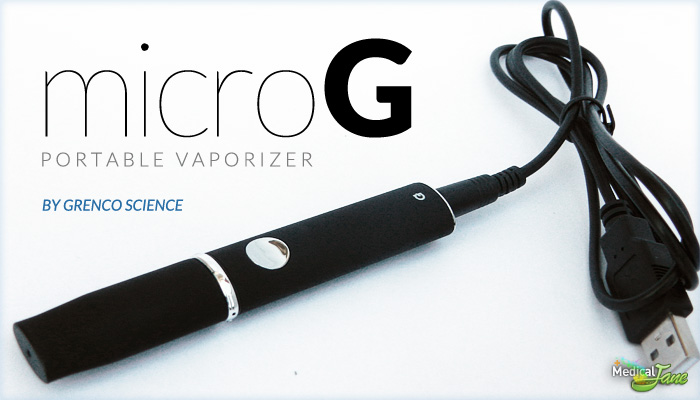 The Grenco Science microG Pen Vaporizer
Specifications
Released:

November 2012

Manufactured By:

Grenco Science

Manufactured In:

China

Designed In:

California

Designed For:

Extract
Dry Herb (sold sep.)
Liquid (sold sep.)
See all specifications
I own the original Original G-Pen which I was pleased with, so I had high expectations for the newest member of their portable vaporizer line. While high expectations typically lead to giant disappointments, this pen did not leave me completely let down. Although, it did make it blatantly obvious that there needs to be way more improvements in this industry. Grenco Science describes the microG as, "Micro in size, yet monumental in capability," but I tend to think that statement is a bit far-fetched.
Made for concentrate use only (wax, crumble, oil, etc…)
The microG package is sold on the Grenco Science website for $99.95, which seems like an incredible value. Each package contains 2 microG rechargeable batteries, 2 microG tanks, 2 micro G mouthpieces, 5 microG mouth sleeves, two glass G containers for essential oils, 1 micro packing too, and a wall charging unit with USB cord.
"Simplicity of design, ease of use, and concentrate conservation are the stand-out features on the microG portable vaporizer."
The simple design of the microG makes it easier to fill up with extracts, and overall operation is cut down compared to their original G Pen. Since the entire pen breaks down into three basic parts, it makes them relatively cheap & easy to replace anything if need be (and chances are something will need to be replaced…).
Replacement coils and mouthpieces are available from Grenco Science, however replacement batteries are not. To charge the microG, plug the charger into the top of the pen and plug it into the wall, or directly into your laptop with the USB wire. From my experience, the battery takes about an hour and a half to charge, and lasts about one day for frequent users.
The microG is light-weight, and has a high quality feel because of its matte-black exterior, which also makes the pen easy to grip. The pen is about four inches in length, and less than one inch thick, conveniently fitting in the palm of your hand.
How does the MicroG pen vape work?

Once the red light turns off on your microG, it is finished charging and ready for use. To load the pen, take the mouthpiece off and place your essential oil or concentrate on top of the screen. Replace the mouthpiece, and ensure that all pieces are fit together securely. Press the button five times to turn the pen on (the button will flash blue), and then press and hold again to engage the heating element.
The coil will remain lit for about 15 seconds (If you can inhale for that long) before automatically turning off. If you last 15 seconds and wish to continue your hit, simply press the button again while continuing to inhale. The pen works by drawing air through the sides of the pen (through holes on silver band), past the coils, and over your oil on the screen. When the oil heats up, it melts down through the screen and onto the heating coils, vaporizing it.
The MicroG pen vape is close, but no cigar.

The simplicity of the product makes it an attractive option for many vaporists on-the-go. The microG also conserves oil better than the original G Pen. This may be because the oil has nowhere to escape, and doesn't drip down wicks into the irretrievable depths of a tank. Nevertheless, a small bit of wax goes a long way with this vaporizer. The problem is, within a few weeks this oil will build up and you will be re-heating the same oils over and over, basically smoking oil-reclaim. Kind of nasty if you ask me.
While the original G Pen will typically provide you with a larger vapor draw, I felt that the quality of vapor was slightly better from the microG — at least to start. This also may have something to do with the wicks on the G Tank, but again, I am unsure of what causes the difference in taste…
I found the micro G works best if you hold down the button for 5-10 seconds before inhaling, allowing your oil some time to heat up. This will provide you with thicker hits because the oil will melt down onto the heating element, rather than sitting on the screen above the coil. I always found the third or fourth hit to be the best, after the pen has a chance to warm up. The vapor produced by the microG seems to be cooler when you first use it, but this will slowly fade away over time.
Too many problems to make it worth it…

Like everything that exists in this world, the microG has its imperfections as well. Last night I was out to dinner, when all of a sudden the spicy smell of vapor filled my nose. I immediately recognized the scent and reached into my pocket for my microG. When I got it out, the blue button was blinking, indicating that it had been activated for the full 15 second hit while in my pocket, as I suspected. The button was jammed down, and I had to push it in and move it around a little in order to free it. However, this could have all been avoided if I had turned the pen off when I was done using it by pressing the button five times.
"The microG slips apart way too easily when in your pocket and after a few sessions the oil re-claim smell and taste is disgusting…"
I also noticed that the pen tends to come apart somewhat while traveling with it in my pocket. The pieces of the pen become loose (especially in the heat) which requires you to force all the pieces back together before vaporizing. One time I thought the battery was dead after pulling the pen from my pocket, however it was merely a matter of the battery not being fully engaged; another easy fix.
Not to mention Grenco Science seems to have pretty lousy customer service. You can call them all you want (they are very nice on the phone), but the chances of the new replacement products actually reaching your house after they agree to send them is about 25%. I had to call roughly 12 times since I first bought the G-Pen back in December. Since then, all of my g-pen cartridges or batteries have either broken or died. I have asked Grenco Science to send me replacements (because I am done using the pen), but the fact that they break so easily makes this product a very risky investment for patients looking for reliability.
In addition, if you plan on using the pen heavily, you can expect a shorter battery life. If I sit down to do work at 9AM, the pen is typically dead before 5PM. However, this is not a problem if your two batteries are kept on alternating charge schedules.
My #1 complaint about the microG pen vape…

The worst part about the MicroG pen is that it does not fully vaporize the concentrates, leaving lots of nasty oil residue to accumulate over time. After a session, the oil will be heated up and in a liquid form. When you lay it flat or put it in your pocket, the oil works its way up the pen's mouth piece and leaks over the side of the bowl (You better hope it doesn't come apart in your pocket). The oil that leaks into the mouthpiece is irretrievable for the most part, and the oil that stays in the bowl is continually re-heated each and every time you use the pen (because it does not vaporize completely).
That may sound great at first, because you may think you are conserving your concentrates. However, you are just vaporizing oil that has been heated time and time again. You are essentially slow cooking your oils. I wouldn't waste your expensive wax's on these pen's. The leaked oil leaves one the most disgusting smells I have ever experienced after about 3 weeks of use, and you can taste it with every hit. At this point, you will want to throw your pen in the garbage.
So, where can you purchase a microG pen?

If you are still interested in purchasing a microG portable vaporizer after I shared my negative experience, Grenco Science has them for sale on their website for just $99.95. Remember, each package contains 2 microG rechargeable batteries, 2 microG tanks, 2 micro G mouthpieces, 5 microG mouth sleeves, two glass G containers for essential oils, 1 micro packing too, and a wall charging unit with USB cord.
What do you think about the microG portable vaporizer by Grenco Science?
Best Deal From Around The Web
starting at
[[bestOffer().price | currency]]
+ Free Shipping
starting at
$62.00
+ Free Shipping
The above pricing is based on US residents with no tax obligation. Please wait while we detect your location and show more accurate pricing.
We were unable to load pricing based on your location, the above price is assuming US shipping with no taxes.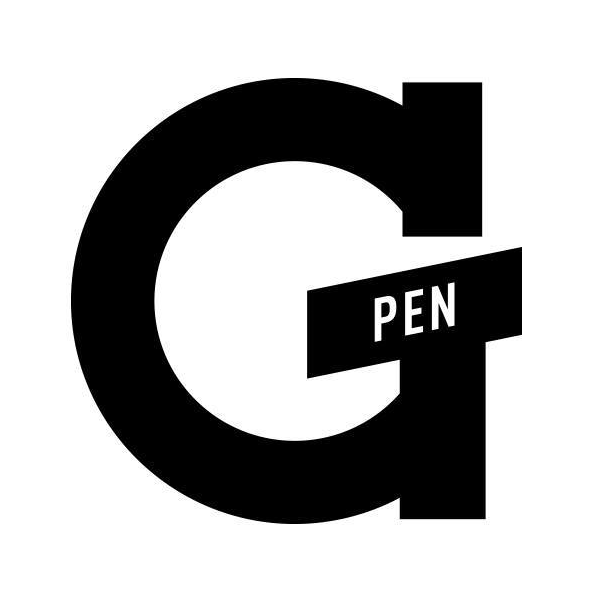 Grenco Science
Grenco Science was one of the original companies to come out with a pen-style vaporizer. Their G-Pen is specifically designed for essential oils and personal aromatherapy regiments. It was released in 2012.