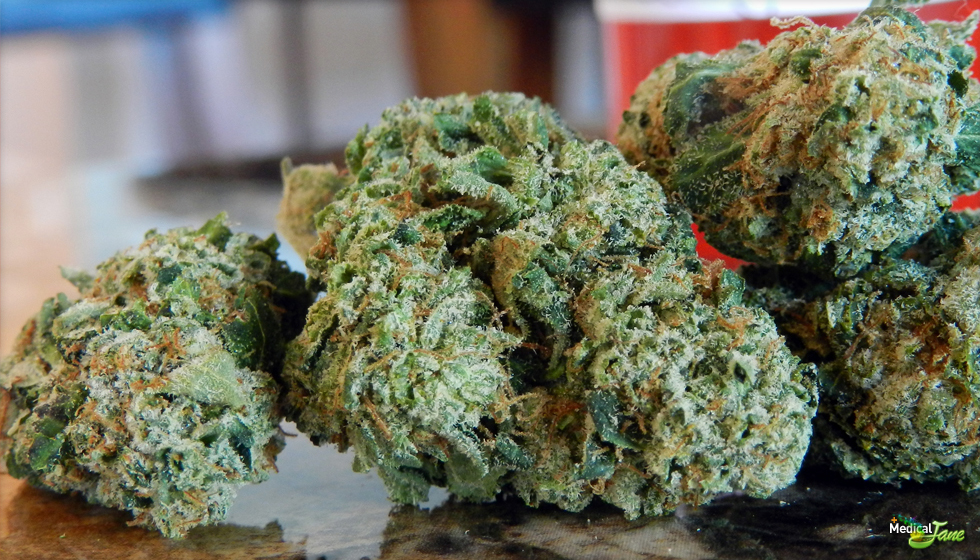 Larry OG is a Classic Ocean Grown Strain
Larry OG lineage can be traced to the combination of OG Kush and SFV OG. Is it really any wonder why this marijuana strain is so popular then? With each inhale, Larry OG brings a wave of psychological relief.
The ability of most OG strains to simultaneously relax and stimulate the mind is unmatchable in most other strains.
As with most OG strains, these buds have a very piney, fresh taste that is memorable and delicious. Larry OG creates a fantastic Indica body-high great for reducing body pain as well as helping patients cope with anxiety. Creates a happy vibe, not too giggly. Great for focus, I was able to work on this strain and really get into my own zone for a few hours.
This batch of Larry OG was lab tested at a hefty 24.3% Total THC, .5% CBD, .1% CBN. As always, the high THC % accounts for it being a "munchie-inducing" strain —typically great for patients looking for a boost in their appetite.
Visually, the buds are dense, well-trimmed, and covered in trichomes as they should be. The smoke produced is heavy on the lungs but smooth on the throat, making hits feel big and powerful. If you are a huge fan of OG strains you should consider giving Larry OG a try. We had very high expectations going into this review and the good news is that it lived up to all of our wishes… simply delicious.