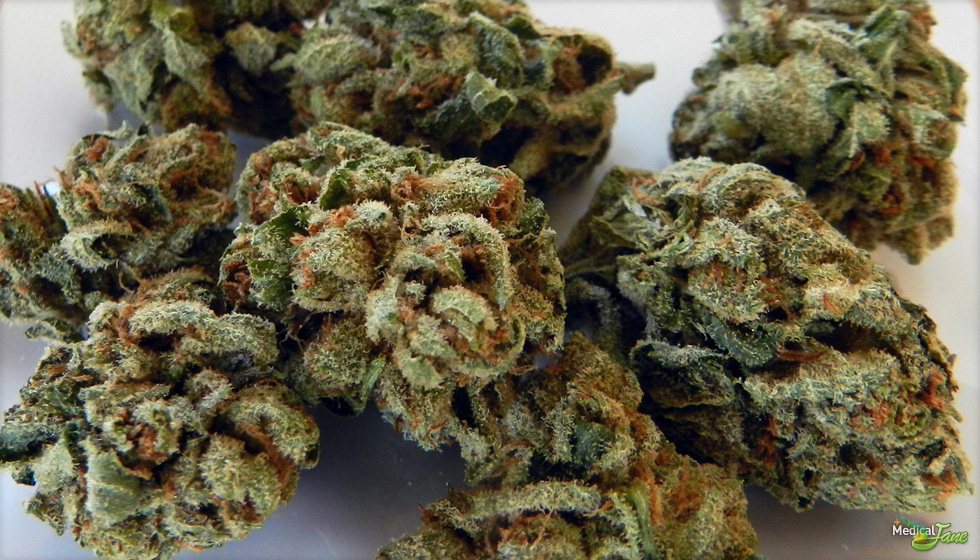 Master Kush: A Skunk & Hindu Kush Mix
This batch of Master Kush was a nice Indica-dominant hybrid strain we were given during our stay in the Bay area. Its the offspring of the Hindu Kush and Skunk strains. When we first looked at the container, we realized that we were in for a treat. Dense, little tree-like nugs, typical of most Indica-dominant Hybrid strains.
The Master Kush Strain Leaves a Lasting Impression
"All of my anxiety was gone almost instantaneously, and it seemed to be easy to stay focused on the task at hand."
The bright green healthy-looking flowers are bursting with trichomes and lots of little orange hairs. The smell and taste of Master Kush are similar; each bud is extremely sweet, earthy, with a little bit of citrus. The medicating session was quite easily enjoyed as the tasty smoke seemed to get smoother with each and every hit from the toro water pipe.
Master Kush Cannabis Strain: Smooth, Stoney Smoke That Hits Hard
It's hard not to fall in love with Master Kush once its effects find their way to your consciousness. It slowly creeps up on you… so be careful or you may end up really, really baked. This is one of those strains where you underestimate how medicated you are. Considered to be a heavy strain that helps most with chronic aches and pains, appetite stimulation, arthritis/inflammation, insomnia, PTSD, and depression.
If someone asked me what I thought of Master Kush, I'd have to say that it is one of my favorite marijuana strains to medicate with in the afternoons to unwind. It's perfect for any patient that is looking for a very heavy, yet soothing effect with just 1-2 hits. Great plant, great effects, just great overall…