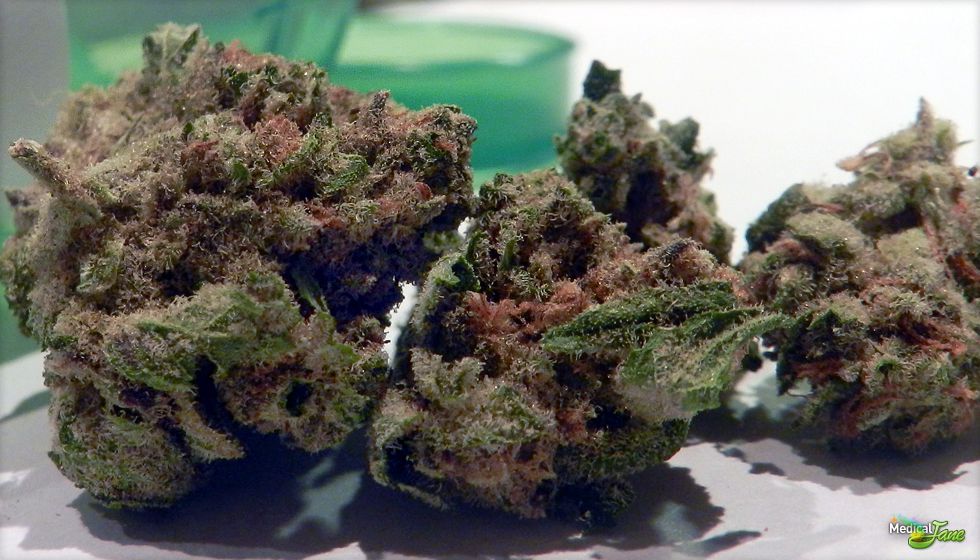 Purple Trainwreck: My Natural Pain Relief Go-To
Purple Trainwreck genetics can be linked to a cross between Mendo Purps and Trainwreck, making this a heavy-hitting hybrid strain of cannabis. Violet buds with even darker red hairs makes this strain intriguing to the eye. Trainwreck is known to be a powerful pain reliever. In fact, we have heard several patients say that it is the only strain they medicate with for managing their chronic pains.
The genetics for Trainwreck itself consist of Mexican, Afghani, and Thai strains; all constructed together into a sweet tasting strain that was developed and grown in Humboldt county.
There is something special about the Trainwreck strain that makes it very successful for aiding body ailments.
Purple Trainwreck is slightly different than Trainwreck in that it is infused with Mendo Purps. This gives the marijuana strain a smooth berry flavor and more of a purple tint than you are used to seeing from Trainwreck by itself. The effect brings more of an uplifting feeling than you may expect from its lineage, making the overall experience of Purple Trainwreck very enticing for those coping with pain.
Thick and tasty vapor, that always creates a very tranquil zone. I find the Purple Trainwreck strain to be perfect for all-day pain relief when vaporized. If you have more energy and are feeling adventurous, this strain is perfect for exploring the great outdoors.