view full HD gallery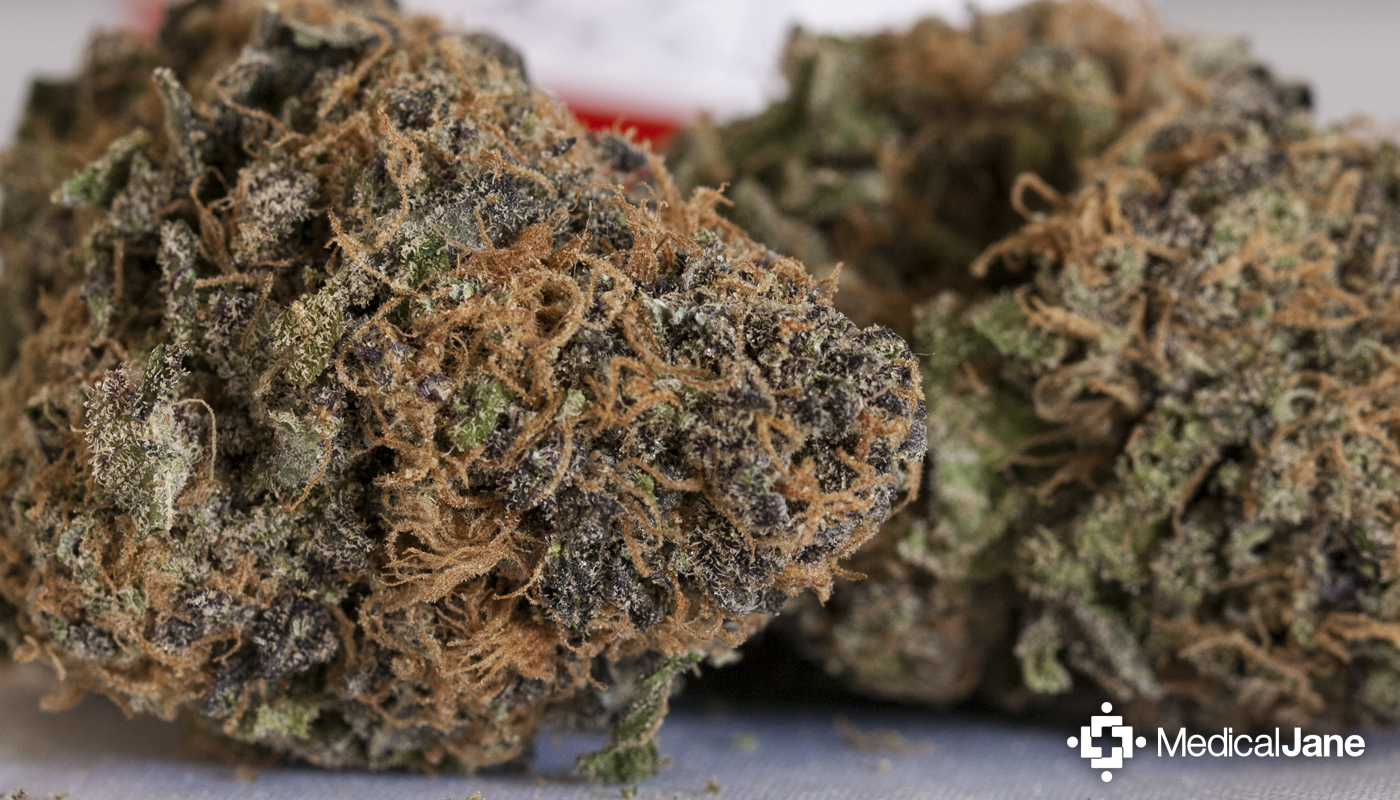 Purple Urkle: Very Popular Among Patients
The Purple Urkle strain is a clone-only variety of cannabis that has skyrocketed in popularity since the 1980s. It is sometimes referred to as Purple Urple or The Urkle as well.
The Purple Urkle Strain's Genetics Are Highly Debated
As is often the case, the precise genetics of the Purple Urkle strain are often debated. It originated in the Emerald Triangle region of northern California, which has a reputation for keeping such knowledge within a small network.
It has been suggested that the Purple Urkle strain is a phenotype of Granddaddy Purple. However, the Purple Urkle strain is most often referred to as a specific phenotype of the Mendocino Purps strain that helped start the "purple craze" in California.
As of now, we are unable to determine exactly how different the Purple Urkle strain's terpene profile is in comparison to Mendo Purps. Working with breeders, farmers, lab testing facilities, and the entire cannabis community, the Medical Jane team hopes to collect detailed information on each phenotype.
How Will The Purple Urkle Marijuana Strain Affect Me?
We've had this strain multiple times with different results — all positive. To put it into perspective, we've had a few batches that were all purple and some batches that had barely any purple in them at all.
"Each batch had pretty much the same exact berry marshmallow aroma and taste that was followed by a full-body melt; popular among patients suffering from chronic pain."
With that said, it was hard not to fall in love with one particular batch of the Purple Urkle strain. It carried an aroma that was reminiscent of fruity pebbles cereal (berry with a little skunk). The smoke was beyond smooth and savory.
The effects from the Purple Urkle strain are extremely relaxing and can become quite sedative in large doses. Accordingly, it can be a great aid for those with insomnia hoping to fall asleep faster.
Being a potent Indica, we definitely recommend this for night-time use. Also a great cannabis strain to medicate with after long hours of tough labor (yard work, sports practice, etc…). It has been applauded for its ability to eradicate stress and provide full-body pain relief.