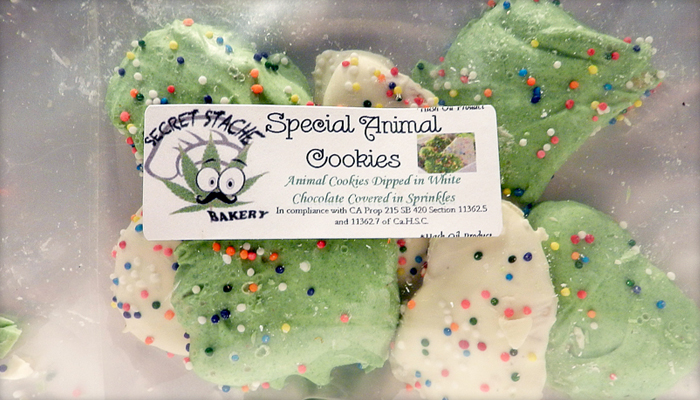 Special Animal Cookies Medible Review
Like most kids, one of my favorite snacks growing up were those little animal crackers covered in vanilla frosting. So naturally, these Special Animal Cookies from Alpha Medic were a must-try snack that brought me back to my childhood. In each pack you will find soft vanilla cookies dipped in white chocolate, each covered in colorful sprinkles.
Special Animal Cookies Infused With Hash Oil
These delicious snacks are made with cannabis hash oil so make sure to keep these out of the reach of kids (since they look really appetizing). There is only 6 or 7 sweet tasting crackers in a batch so don't expect a huge box of crackers. These snack bags are sold for $7 retail throughout California and its many dispensaries.
A Quick Snack To Help Provide Relief
There is really good flavor with each bite of these crackers. First tasting the rich white chocolate until you eventually get to the soft cracker inside. Keep it light on the stomach but stay significantly medicated with this medible crafted by Secret Stache Bakery. Edibles tend to be a go-to option for patients that can not physically smoke, or to those who seek long-term pain relief that is full-bodied and intense. This makes snacks like these so important. One of the favorite edibles for many patients — unfortunately they are rather hard to find, so stock up on a few snacks if you can.