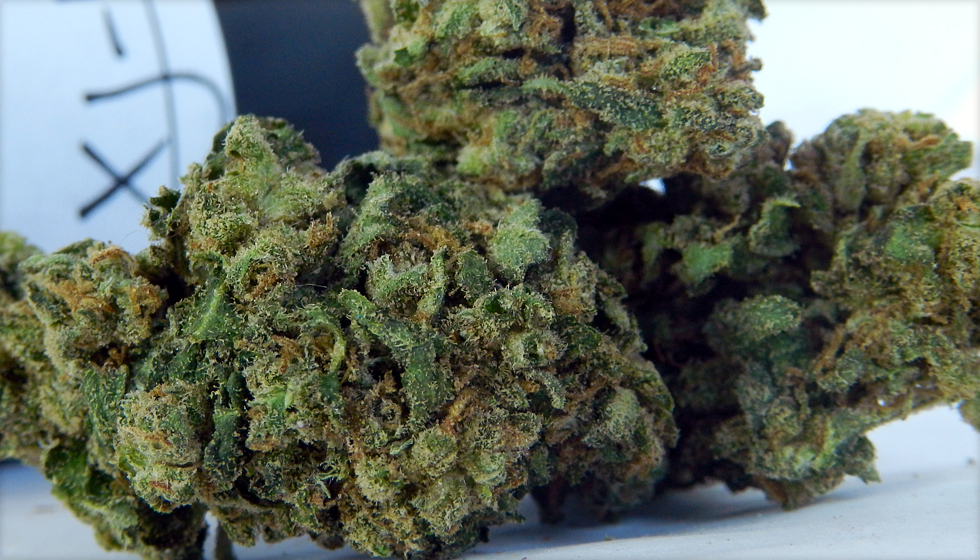 XJ-13 is the Child of Jack Herer and G-13
XJ13 can be traced to the mix of two popular and extremely potent strains, Jack Herer and G-13. Needless to say, this Hybrid mixture was one for the record books. The batch we received had an amazing aroma as well as taste.
Always an extremely smooth smoke session that has a taste very similar to that of Jack Herer; frosty like a blueberry Popsicle.
Hard to explain, but it's like smoking frost on the inhale with a bit of spiciness on the exhale, presumably from the G-13. The buds are delicate to the touch, healthy green in color, covered in lots of light brown hairs.
Patients can expect XJ13 to give them a nice body buzz (presumably from the G-13), coupled with a clear-head (presumably from the Jack Herer). Its just very full-bodied medication that starts off affecting your head and ends up with a slight couch-lock. The more you smoke the more you will realize this hybrid means business.
A very potent combination sure to grow in popularity over the next few years as more and more patients give XJ13 a try. Medical marijuana as delicious as this definitely makes it stand out from the crowd.