Super Silver Haze Cannabis Strain Review
Super Silver Haze

Skunk X Haze

Northern Lights X Haze
Bred by the legendary Neville Schoenmaker, the Super Silver Haze strain has quickly become a patient favorite in many medical marijuana dispensaries. It is best known for its ability to provide an uplifting and positive mood.
Super Silver Haze: (Skunk X Haze) X (Northern Lights X Haze)
The Skunk, Northern Lights, and Haze strains combine forces to give the Super Silver strain star-studded genetics. It is a Sativa-dominant hybrid that has become one of the building blocks for superior cannabis since it was released in the 90's.
The Super Silver Haze strain really rose to fame at the end of the 20th Century, when it won the HIGH TIMES Cannabis Cup three years in a row. The strain was under the care of Green House Seeds at that point, but the company's co-founders split soon thereafter.
Then came the establishment of Mr. Nice Seeds. It was established using some of Neville's most prized genetics, including the award-winning Super Silver Haze stock. Mind you, Green House Seeds still offers a version of the strain, but there are mixed opinions about how well it compares to the original.
How Will The Super Silver Haze Cannabis Strain Affect Me?
Since all phenotypes of cannabis strains will have different characteristics, it is important to remember that your batch of Super Silver Haze may be slightly more Indica-dominant or Sativa-dominant. Still, many differences are small and only noticeable to the experienced cannabis connoisseur.
For instance, the terpenoid profiles will be different for each batch of Super Silver Haze, likely due to differences in grow environment. Still, this can sometimes result in a situation in which the patient may not know what to expect.
"The Super Silver Haze strain often provides a whirlwind of energy, while producing a calming, uplifting, clear-headed feeling of content."
The smell of Super Silver Haze can vary greatly, depending on which phenotype you have. Most often, the strain will be reminiscent of earthy haze with undertones of fruity skunk, which translates to pleasurable, sweet-tasting vapor that will have you excited for another hit.
I've found that the Super Silver Haze strain often provides a whirlwind of energy, while producing a calming, uplifting, clear-headed feeling of content. For this reason, I would easily consider this one of my favorite Sativa-dominant hybrids to start the day.
Super Silver Haze is considered to be good for headaches, migraines, and helping to manage anxiety, although more anecdotal research is necessary to know exactly what sort of relief it can offer each individual. But not to worry, we're working on it.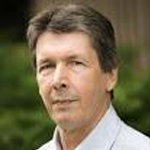 Nevil Schoenmakers
Born to Dutch parents in Australia, Nevil Schoenmakers, the father of "Dutch Seed Banks," is among the most notable names in the history of cannabis genetics. He spent years tinkering with various strains and making …
FOOD AND DRUG ADMINISTRATION (FDA) DISCLAIMER - These statements have not been evaluated by the Food and Drug Administration (FDA). These products are not intended to diagnose, treat, cure, or prevent any disease.