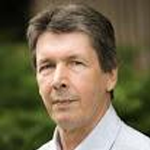 Biography
Born to Dutch parents in Australia, Nevil Schoenmakers, the father of "Dutch Seed Banks," is among the most notable names in the history of cannabis genetics. He spent years tinkering with various strains and making crosses, particularly during his time at the Cannabis Castle near Germany. Most of Schoenmakers' genetics stem from Haze lineage.
Super Silver Haze, Nevil's collaboration with Shantibaba, finished first at three consecutive HIGH TIMES Cannabis Cups: '97, '98, and '99. Another strain for which he is known for is Nevil's Haze.
Companies
Tasman Health Cannabinoids Pty Ltd
Chief Production Director
Tasman Health Cannabinoids Pty Ltd is working towards assisting the many Australians suffering from a range of conditions that can be alleviated by access to high quality and affordable Cannabis Medicines. With medical costs escalating dramatically, and an increasingly ageing population, the public are demanding governments pursue all medically proven options for delivering effective health treatment. Tasman Health Cannabinoids is working with the Tasmanian Government, the University of Tasmania and the community to conduct medical trials & studies to make this a reality.
In The News
Legendary Cannabis Breeder Is Raising $95,000 For Hepatitis C Treatment
The man responsible for many of the world's most popular strains of marijuana, as well as the founding father of the Dutch Seed Banks, has been diagnosed with Hepatitis C and is asking for your help in raising funds and awareness for his treatment. Who is Neville Schoenmakers? Neville Schoenmakers has dedicated much of his life to understanding the concepts of breeding both plants and animals. A champion of bird breeding at the age of 8, Neville left Australia for the Netherlands as a young man. After stumbling on cannabis, he began to focus on the genetics of the plant.
Super Silver Haze Cannabis Strain Review
Bred by the legendary Neville Schoenmaker, the Super Silver Haze strain has quickly become a patient favorite in many medical marijuana dispensaries. It is best known for its ability to provide an uplifting and positive mood. Super Silver Haze: (Skunk X Haze) X (Northern Lights X Haze) The Skunk, Northern Lights, and Haze strains combine forces to give the Super Silver strain star-studded genetics. It is a Sativa-dominant hybrid that has become one …