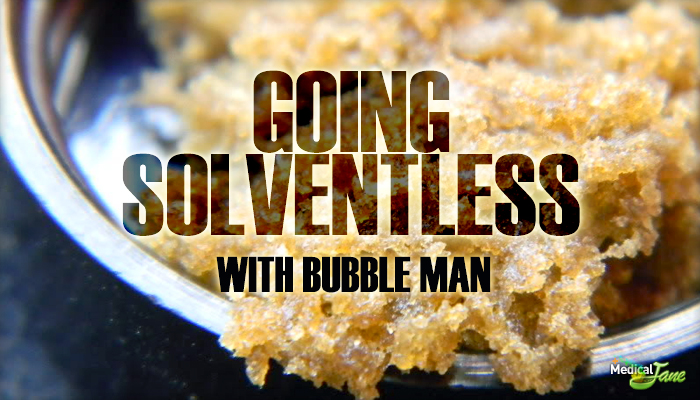 Fresh Headies Owner, Bubble Man Spearheads The Dry Sift Movement
More People Are Turning To Pure, Solventless Concentrates
Cannabis extracts have been around for centuries and they aren't disappearing anytime soon. Nor should they for that matter. When made correctly, cannabis concentrates like dry sift hash, water hash, and Butane Honey Oil (BHO) can provide patients with some of the purest, most effective forms of cannabis possible.
In recent years, the most popular form of concentrates would have to be BHO, which uses pressurized butane to extract the cannabinoids. However, recently there has been a resurgence of people who want to get away from using chemical solvents. I got a chance to speak to one of the people leading the cries: Bubble Man, the owner of Fresh Headies.
Legal Trouble Spurred The Creation Of Bubble Bags
Bubble Man has been in the cannabis industry since 1991. In 1994 he started growing legal hemp with 3 of his friends and became one of the first growers for BC Compassion Care in Canada just 2 years later. By 1998, Bubble Man had been arrested with 20 lbs of cannabis. Quite reasonably, he decided it was time to go in a new direction.
"The ease of producing a product that would otherwise be unnattainable suddenly becomes possible for any random dude." — Bubble Man
At first, Bubble Man tried to team up with Mila Jansen. She was the first to sell water hash bags in the late 90's and even taught Nikka T the art of solventless wax. He hoped to work with Mila in developing the Ice-O-Lator bags, but it didn't work out. From there, following his wife's suggestion, Bubble Man developed his own bags to make water hash, Bubble Bags.
By 1999, he started posting pictures of his water hash on Overgrow.com, the same site that helped Scott "Moonshine" Reach lay the groundwork for Rare Dankness. He used his Bubble Bags to make high quality hash and Fresh Headies quickly rose to fame. According to Bubble Man, the bags were a "game changer." They introduced full melt hash to the masses.
The Progression To Dry Sift Hash
After about a decade of working with water extracts, Bubble Man says he was "inspired by the lack of a footprint with dry sift." Because many of the terpenes are soluble in water, some of the flavor is lost when making water hash. This isn't the case with dry sift extracts. The concentrate is just the way the plant was grown, simply removed and purified.
According to Bubble Man, the transition to dry sift was a natural progression. He believes that making quality water hash is easy if you have the right tools and instructions. In contrast, he considers dry sift to be a form of art worth spreading the news about. Judging from his Instagram account (@BCBubbleMan), it would be hard to argue that point.
"Producing pure heads with dry-sift methods is an artform that most aren't even aware that exists, let alone how to do it correctly." — Bubble Man
It's obvious that Bubble Man wants to make sure people can enjoy the most pure extracts possible. He is a constant presence in online forums and even posted a picture tutorial of how to make dry sift hash. It's clear that it's something Bubble Man is passionate about, as he is concerned about the abundance of people making BHO.
He points out the fact that more people are experiencing BHO before cannabis flowers today and is concerned about a lot of the negative press it can cause. As Bubble Man put it, "Cannabis is a healing herb, and for years the DEA tried to villainize our community. All this blowing up and dying shit is giving cannabis a pretty bad name in the eyes of the media and the public."
He definitely makes a good point, but BHO isn't going away anytime soon. That being said, it is vital that the proper measures are taken when performing any chemical extraction. The "blowing up" Bubble Man refers to is undoubtedly tragic, but it is also the result of carelessness. In fact, there are dangers in the process of making BHO, but when handled with care and winterized to fully purge the solvent, it becomes extremely potent and pure.
Bubble Man And The Future Of Dry Sift Hash
Even though Bubble Man concedes that BHO will be around for years to come, he hopes to help spread the dry sift gospel. He said he wants to release something that really takes the guess work out of making dry sift and is working on an easier method with a friend. He doesn't have a timeline for it as of yet, but he hopes to know more after the fall harvest.
As he points out, there are easy methods for making small amounts of dry sift, but it gets time consuming when you start dealing with larger amounts. An easy option to cut down the time would certainly help dry sift hash rise in popularity. In the meantime, I agree with him on the importance of a clean extraction and his Fresh Headies products are great tools. Whether using a solvent or not, the purity is vital for the health of patients.
Although he prefers dry sift hash, Bubble Man realizes it is unattainable for most right now. Water hash is still the easiest pure form of hash to make. Pure trichome heads are easily extracted in cold water. Add that to the fact that water methods yield higher than dry sift, and it's clear why water hash will continue to be popular.
For those who are worried about those precious terpenes being lost with water hash, Bubble Man has a solution. He suggests adding a small amount of dry sift to your water hash to get the best of both worlds – a tasty, potent extract.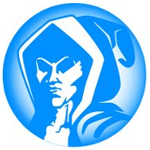 Fresh Headies (Bubble Bags)
Fresh Headies is a Canadadian product manufacturer that specializes in equipment to aid in the extraction of essential oils. The company was founded by Bubble Man in 1999.The Fresh Headies product line includes the Bubble …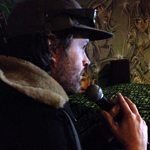 Bubble Man
Bubble Man is the owner of Fresh Headies and the creator of Bubble Bags. He is a federally-exempt cannabis patient and hash maker with over 20 years of experience in the cannabis industry.In 1994, Bubble …