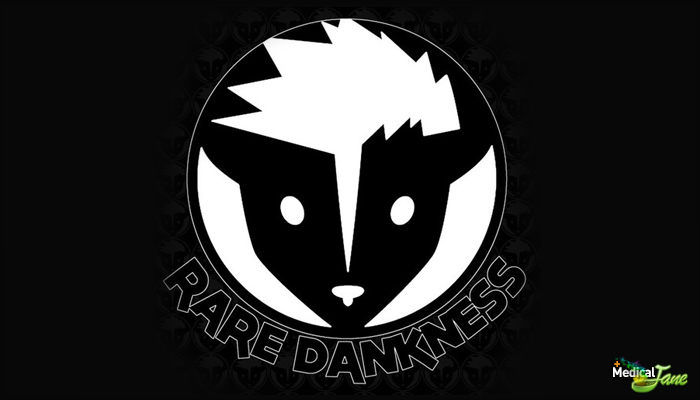 Rare Dankness Is Gaining Popularity Among Growers
Personal Loss Inspired "Moonshine" To Found Rare Dankness
You would be hard pressed to find a more popular seed company in Colorado today than Rare Dankness. Ever since they burst onto the scene at the 2011 Cannabis Cup, where they took home 1st place for best Sativa, people can't seem to get enough of their genetics (including ourselves). At this year's US Cannabis Cupin Denver, their booth was surrounded by patients donning their unmistakeable skunk logo.
Despite the quick rise to fame, Scott "Moonshine" Reach, the founder of Rare Dankness, is no stranger to breeding. He has been a staple in the online growing community for over 10 years. In fact, he is also the man behind Moonshine Seeds, which was available on sites such as Overgrow and Seedbay from 1999 – 2007.
It was during those years that "Moonshine" made deep connections with some of the best growers the world has to offer, not to mention a good deal of friends.
How Did Moonshine Seeds Become Rare Dankness?
In 2007, Scott saw 6 good friends get arrested and 1 committed suicide. He stepped away from the online community and started a Colorado dispensary in 2009.
As is the case far too often, Scott saw firsthand the toll that the war on drugs can have. He discontinued Moonshine Seeds after seeing several friends get arrested and one commit suicide. After that, he disappeared from the online forum community and says he dedicated some time to real life.
The "real life" experiences led Scott towards Colorado, where he opened a dispensary in 2009. He intended to develop a new seed company, but wanted to do so legally. Through his connections, Moonshine kept up with the new proposed laws while Colorado was developing their program and says he remained 3 steps ahead; this proved to be very useful.
One regulation that Scott was lucky enough to learn ahead of time was Colorado's limit of seed sales. He got wind that he would be limited in the amount of seeds he could sell in Colorado, and got to working on a solution.
In addition to Rare Dankness, which only operates in Colorado, Moonshine started RD Genetics in 2011, which is their global entity. RD Genetics, along with its distributors, is based in Europe.
Cancer Changed Moonshine's Relationship With Cannabis
After about a decade of growing cannabis, Moonshine says he developed a healthy love and respect for the plant. However, his relationship with cannabis changed forever when he was diagnosed with testicular cancer in January 2010. According to Scott, it caused him to have a much stronger spiritual connection to the plant.
Moonshine's doctor told him that he believes cannabis kept his testicular cancer from spreading.
Not only was the plant good for him spiritually, but Moonshine's doctor believes cannabis helped treat his cancer and saved his life. In this interview with Jorge Cervantes, Scott explains his doctor's reasoning for that belief.
He said that the amount cell division in his tumors should've caused it to spread to the lymph nodes and lungs. The only difference, according to the doctor, is that Scott had 7-times the normal amount of tetrahydrocannabinol (THC) in his system.
According to Moonshine, the experience with cancer changed the direction of his company as well. The truth in that statement is pretty obvious. Rare Dankness was in it's second year as a company, and it only took one more year before it was one of the most intriguing seed companies around.
Where Can You Find Rare Dankness Today?
The 2011 Cannabis Cup in Amsterdam is when Rare Dankness really made its name. They entered their Moonshine Haze strain, which is cross of Amnesia Haze and Nevil's Wreck, and came away with the honors for best Sativa by a seed company. Since then, growers have shown a definite interest in their genetics, and for good reason.
They have consistently finished in the top 3 at various competitions. In 2012, their Doc's OG strain won for the best Indica at the Los Angeles Medical Cup. At this years LA Medical Cup, Kyle Kushman entered a cut of Ghost Train Haze #1 and placed 2nd.
Ghost Train Haze #1 was named one of the top ten hazes of all time by High Times. It's rumored that a cut grown by Kyle Kushman was lab-tested at 29% THC.
If you would like to get your hands on Rare Dankness genetics, then your best bet is to visit River Rock in Denver. Their garden is full of Rare Dankness strains and Moonshine is known to make the occasional appearance to look things over. Buds and Roses Collective in LA also carries a number of Rare Dankness strains.
In the future, Moonshine hopes to have a steady base in Spain. He spends a good deal of time flying back and fourth, checking on his strains and building the international brand of RD Genetics and Rare Dankness. His passion for the plant and people is obvious, and it is a large reason for his company's success.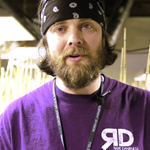 Scott Reach
Scott "Moonshine" Reach, the founder of Rare Dankness, is no stranger to breeding. He has been a staple in the online growing community for over 10 years. In fact, he is also the man behind …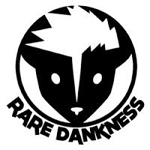 Rare Dankness
Rare Dankness is a cannabis breeding company based in Denver, CO. The company was founded by Scott "Moonshine" Reach in 2011 burst onto the scene at that year's Cannabis Cup, winning 1st place for best …