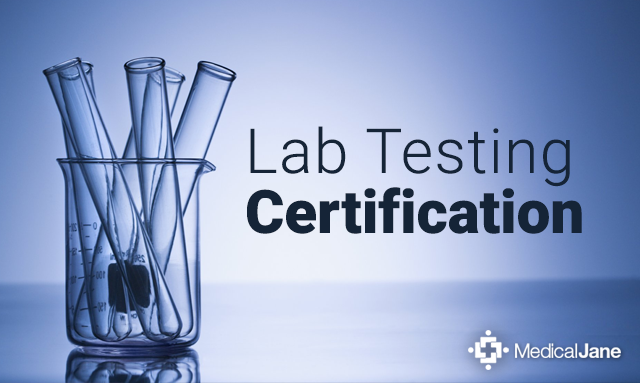 Certification Becoming Standard For Cannabis Testing Facilities
Cannabis Lab Certification Is Vital For Consistent Test Results
There is much to be considered in regards to lab testing cannabisand a great deal is still being learned about the budding industry. As it stands, testing is optional in many states and the labs themselves are largely unmonitored. In turn, one of the most commonly cited issues with the analytics industry is the inconsistency between cannabis testing facilities.
"Falsely reporting test results represents a serious health risk when you consider the possible contaminants in cannabis, like E.Coli and mold."
There can be a number of reasons for differing lab test results between facilities. One example of this occurs when laboratories use different chemical standards – concentrated chemical solutions used as a reference when testing samples. It makes sense that a different reference point would produce different results; government agencies in the food and pharmaceutical industries require the use of third-party standards, which have been thoroughly tested for accuracy, because of this.
Unfortunately, another potential cause for testing discrepancies is a lack of proper ethics. The unmonitored nature of cannabis testing makes it possible for facilities to report more favorable results, like higher potency levels, in order to attract more business. Falsely reporting test results is an unethical practice for a number of reasons, but it represents a serious health risk when you consider the possible contaminants in cannabis, like E. Coli and mold.
Colorado Will Require Lab Certification To Test Retail Marijuana
Colorado's Marijuana Enforcement Division of the Department of Revenue released the regulations for retail marijuana last month, and the 144-page document has a section intended to provide structure to the state's lab testing industry. The Retail Marijuana Testing Facility section outlines a number of requirements for the necessary certification including: personnel credentials, standard operating procedures, quality control, and more. With that said, a great deal of progress is likely to occur as a result of the newly-required proficiency testing.
"This means that both marijuana businesses and consumers can be confident that the labs are credible."– Gennifer Murray, CannLabs
Cannabis testing facilities in Colorado will be subject to proficiency testing if they hope to maintain certification. In order to achieve a "satisfactory" score, the lab must accurately determine 80% of the "target analytes." If a laboratory claims to identify 5 cannabinoids, for instance, they must correctly identify 4 of them in a proficiency test sample or else be subject to remedial action.
Gennifer Murray is the CEO of CannLabs – one of the leading testing labs in Colorado – and she recently expressed support for lab certification in an article for MMJ Business Daily. As Murray points out, "This means that both marijuana businesses and consumers can be confident that the labs are credible, regulated and compliant with state laws and use good laboratory practices consistent with other industries."
Washington Proposed Rules For Lab Certification
Though it is among the first, Colorado is not the only state that will require marijuana testing certification. The Washington State Liquor Control Board released their proposed rulesfor retail cannabis in September and they plan to designate accredited testing labs. Like Colorado, lab certification in Washington will be contingent on requirements for personnel, standard operating procedures, and proficiency testing to name a few.

"Cannabis Inflorescence and Leaf will help standardize the cannabis testing industry in Washington."
One step further, the proposed rules require that third-party testing labs use processes that have been validated in the not-yet-published Cannabis Inflorescence and Leaf. The monograph – essentially a textbook – is being written by American Herbal Pharmacopoeia (AHP) and will contain a lengthy review of cannabis studies.
American Herbal Pharmacopoeia has published around 30 monographs focusing on other botanicals, like cranberries and gingko. The information they typically cover include: botany, chemistry, harvesting, growing, drying, storage, purity standards, dosage, side effects, and drug interactions.
Cannabis Inflorescence and Leaf will help standardize the cannabis testing industry in Washington. All labs will be using the same point of reference and processes to test their samples. This, in addition to oversight provided by the Liquor Control Board and third-party standards, should result in consistency across testing locations and more accurate test results.
Cannabis Testing Lab Certification Is Likely To Spread
Gennifer Murray points out that Oregon, Massachusetts, and most new medical marijuana states have included lab certification in their regulations as well. For instance, New Jersey has a similar law and the newly-licensed Compassionate Care Foundation was not permitted to open until their inventory had been submitted to the Department of Health for testing.
Though state-governed regulations certainly help get the ball rolling, they are not the only way to assure testing labs operate ethically and remain accurate. In the absence of state mandates, a number of the leading facilities in California formed an organization dedicated to developing quality standards and certifications within the state.
The Association of Commercial Cannabis Laboratories (ACCL)was formed in 2011 and its members include CW Analytical Laboratories (Oakland), The Werc Shop (LA), and Steep Hill Halent (Oakland, Davis), among others. In pursuit of consistent, accurate results, the ACCL promotes inter-lab dialogue and proficiency testing; the members basically monitor one another. They were formerly the Association of California Cannabis Labs, but recently changed the name to accept members across North America.
It is clear that the cannabis industry at large is making the move towards lab certification as a standard procedure. This, in addition to required lab practices and third-party standards, is a step in the right direction. Cannabis testing labs will now be held accountable for the results that they report and medical marijuana patients may begin to fully trust their accuracy.