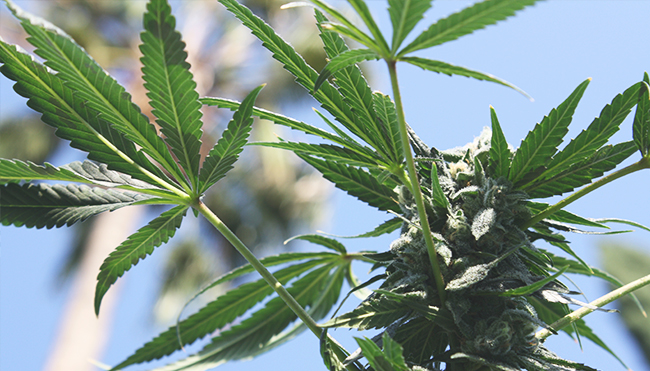 Cannabis Policy Reform Wins At The Polls
New Marijuana Policies Were Approved By Voters Tuesday
As election day comes to a close, the numbers are rolling in from a number of notable ballot initiatives. As we previously noted, cannabis advocates hoped that voters would continue the momentum gained by victories in Colorado and Washington a year ago, and a near-miss in the state of Oregon.
With that said, it seems that the push has never been stronger. Voters in Colorado, Michigan, and Maine were given the opportunity to vote on cannabis policy reform, and the early results show a great deal of support for each measure that was up for a vote.
Colorado Voters Approve Proposition AA Excise Tax
Medical Marijuana Business Daily referred to the Proposition AA ballot measure as the most important decision to be made this election season. The initiative to impose a 15% tax on wholesale cannabis transactions in Colorado, in addition to a 10% tax on retail sales, was "overwhelmingly" approved by voters, according to The Denver Post.
"Nearly 65% of voters voted "yes" on Proposition AA."
With more than 850,000 votes tallied at press time, polling numbers showed that nearly 65% of voters voted "yes" on Proposition AA. As alluded to by Colorado Attorney Brian Vicente, who backed the initiative, the victory signifies the nail in the coffin of prohibition in Colorado. "The passage of Proposition AA today completes the historic process of regulating and taxing marijuana in Colorado," he said.
According to early estimates, the excise tax is expected to bring Colorado $67 million per year. Of that, the constitutional amendment passed in 2012 requires that $27.5 million would go toward schools.
Three Michigan Cities Approved Cannabis Decriminalization
Voters in three Michigan cities – Jackson, Ferndale, and Lansing – voted on whether to eliminate decriminalize marijuana. The numbers from each city signify a victory for those in support of allowing the possession and transfer of small amounts of cannabis. They are as follows:
Jackson: 2,242 (61%) votes in favor of decriminalization, 1,434 (39%) votes against.
Ferndale: 2,232 (69%) votes in favor of decriminalization, 1,035 (31%) votes against.
Lansing: 8,550 (62%) votes in favor of decriminalization, 5,339 (38%) votes against.
With the passage of its decriminalization bill, Lansing will be the last major Michigan city to allow the possession of up to an ounce of cannabis. Prior to the election, Jeffrey Hank, a Lansing attorney, put the magnitude of the city's decision in perspective. "It's important to send a message and to take a position as a capital city," he explained.
Decriminalization charters have already passed in Detroit, Ann Arbor, Grand Rapids, Kalamazoo, Flint, and Ypsilanti. That in mind, "support for marijuana decriminalization seems to be strong throughout Michigan," according to Kate Abbey-Lambertz of the Huffington Post.
Portland, Maine: The First East Coast City To Legalize
Voters in Maine's largest city – Portland – put cannabis legislation to a vote Tuesday as well. Question 1, or "the ballot initiative to remove penalties for adult marijuana possession in Portland." According to the unofficial results, the measure was passed with an overwhelming majority, removing all penalties for adults in possession of up to 2.5 ounces of cannabis in the city.
With all 12 Portland precincts reporting by press time, the unofficial results found that 9,921 voters (67%) were in favor of the initiative. Contrastingly, 4,823 voters (33%) voted in opposition of Question 1.
According the Portland Press Herald, "Police Chief Michael Sauschuck has said that, regardless of Tuesday's vote, officers will continue to enforce state law, which says possessing as much as 2.5 ounces of marijuana can lead to a civil summons and fines of $350 to $1,000."
"It's time for city officials to stop the bleeding." – David Boyer
With the results of Tuesday's election, Marijuana Policy Project (MPP) Maine Political Director David Boyer believes the city should respect the will of its voters and not arrest or fine adults for possession.
"It's time for city officials to stop the bleeding," Boyer explained
As is the case in Michigan, legal cannabis at the local level is unlikely to have a direct impact on the the state's cannabis policy as a whole. Though possession will be permitted, there is no system in place to allow access to cannabis. However, many advocates believe that the passage of Question 1 in Portland – the most populated city in Maine – could set the stage for statewide adult use legislation in 2016.
The Marijuana Policy Project (MPP) was quite possibly the measure's largest backer, most notably with their role in the placement of ads on Portland busses. MPP Executive Director Rob Kampia explained, "the huge showing of support in Maine's most populated city bodes well for our efforts to pass a statewide measure in 2016 to regulate marijuana like alcohol."