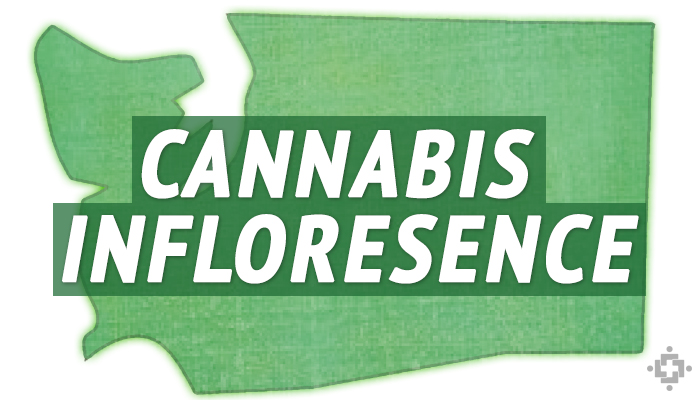 American Herbal Pharmacopoeia Develops A Textbook For Cannabis Industry
Scotts Valley, CA — In a move that will help govern the legal cannabis industry in Washington State, the American Herbal Pharmacopoeia (AHP) released the first installment of their Cannabis Infloresence monograph Tuesday. It is likely to serve as a text book for health professionals and new canna-businesses, as well as seasoned vets of the industry.
"Licensed testing labs in Washington State will be required to employ validated testing methodologies in the monograph."
Working with a number of experts in the science of cannabis, the American Herbal Pharmacopoeia conducted research on identification and classification of cannabis. The team of scientists collaborated to collect data on cultivation, harvesting, storage systems, and more.
One major aspect of the American Herbal Pharmacopoeia cannabis monograph is lab testing. It details three chromatography methodologies for determining potency: Thin-Layer (TLC), High Performance Liquid (HPLC), and Gas Chromatography with Flame Ionization Detection (GC-FID). The monograph further sets limits for pesticides, metals, microbes, fungus, and residual solvent in the case of cannabis extracts.
It has previously been reported that the methods outlined in Cannabis Infloresence will play a major role in Washington State's legal cannabis industry. Licensed testing labs in the state will be required to employ validated testing methodologies in the monograph.
American Herbal Pharmacopoeia Releases Cannabis Infloresence
American Herbal Pharmacopoeia has published around 30 monographs focusing on other botanicals, like cranberries and gingko. The information they typically cover include: botany, chemistry, harvesting, growing, drying, storage, purity standards, dosage, side effects, and drug interactions.
According to Michelle Sexton, a naturopathic doctor who reviewed the newly-released cannabis monograph, "The adoption of cannabis into the American Herbal Pharmacopoeia as a safe, effective and low-cost botanical medicine is a testament to this human-plant relationship and a significant footprint on the trail towards acknowledgment as such by a much broader audience."
The group started developing Cannabis Infloresence in 2011, partly due to a need for validated standards to guide laboratory analysis. However, AHP also recognized that accurate information about cannabis is becoming increasingly important and set their sights on a wide range of information.
A second installment of the cannabis monograph, The Therapeutic Compendium, is set to be released in the spring. It will contain a detailed review of evidence to the therapeutic benefits of cannabis and a wide range of information relevant to its use as an alternative or complementary medicine.