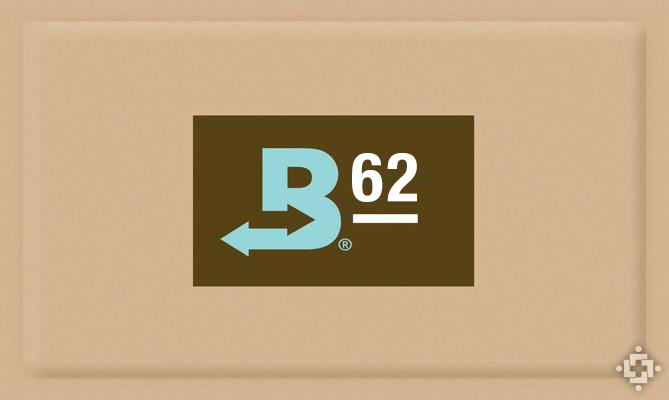 Boveda: Optimizing Cannabis Storage Through 2-Way Humidity Control
While it may not be something that your average medical marijuana patient thinks about, the way that you store your cannabis can greatly affect its quality. Growers and dispensary owners have to take great care to make sure that their cannabis is properly dried and then stored in in the proper conditions to ensure maximum quality.
In fact, many experienced cultivators will tell you that curing (storing/aging your cannabis) is the most important part of producing connoisseur-quality flowers, and it can be the hardest to master.
With that said, Boveda (formerly Humidipak) has developed a solution that can make long-term cannabis storage much easier.
Boveda Develops A Storage Solution Tailored To Medical Marijuana
Founded in 1997, Boveda's patented 2-way humidity control has becoming a trusted option to maximize the storage of wooden instruments, electronics, food, herbs, and more. There are a variety of Boveda packs, each engineered to maintain a specific humidity level (13-97%).
With that said, Boveda was initially used in the cigar industry as an efficient alternative to a humidifier. Because of the similarities in storing cannabis and tobacco, a number of medical marijuana collectives started to use the same Boveda packs (69% relative humidity) used for cigars.
"The right moisture unlocks color, aroma and flavor, while maintaining the strength by keeping the trichomes sticky and attached." – Charles Rutherford
Before long, however, Boveda was approached by cannabis industry professionals in hopes of developing a solution with slightly lower humidity levels.
In turn, they decided to commission third-party lab testing with The Werc Shop to determine the ideal storage conditions for medical marijuana. Their findings determined that 59%-63% was the preferred humidity range when storing cannabis over time.
"The right moisture unlocks color, aroma and flavor, while maintaining the strength by keeping the trichomes sticky and attached," explains Charles Rutherford, Business Development Director of Boveda.
Recognizing the potential to help optimize medical marijuana storage, the company engineered a formula that regulates the storage environment to maintain 62% relative humidity at all times. The resulting Boveda packs come in three sizes to accommodate various amounts of cannabis: 4 grams (2″ X 2 in"), 8 grams (2.5″ X 2.75″), and 60 grams (3.5″ X 5.5″).
Boveda Aims To Help Standardize Medical Marijuana Storage
As suggested by the wide variety sizing options available, Boveda can be of benefit to cultivators, dispensaries, and patients alike. With that said, Mr. Rutherford notes that cultivators who need to store large amounts of cannabis over an extended period of time have expressed the most excitement.
"Boveda inside cannabis packaging means that growers don't lose money to evaporation and ensures their products are at the peak of color, aroma, taste and efficacy," he explains.
Still, one of the biggest benefits offered by Boveda's 2-way humidity control is the ability to help standardize exactly how much moisture is found in a gram of cannabis. Typically the amount of moisture in a jar of cannabis will fluctuate depending how often it is opened and closed, and this can affect its overall weight.
However, Boveda ensures that cannabis will maintain the same amount of moisture, ensuring that consumers always get the same bang for their buck. It's largely for this reason that the company believes they could help standardize packaging in the legal cannabis industry.
"Simply place a Boveda pack in the storage container and let it handle the rest."
Even better, their product requires no additional work on behalf of cannabis providers – simply place a Boveda pack in the storage container and let it handle the rest.
Despite the product's ability to regulate moisture, Boveda recommends that cultivators rely on their typical drying process for the "heavy lifting." Once dry, packaging their cannabis flowers with the Boveda 62 allows them fine-tune the amount of moisture for optimum storage.
We here at Medical Jane love seeing advancements like this in this industry. It's obvious that a great deal of consideration went into the developing the Boveda technology and applying it cannabis only makes sense to me.
It would great to see Boveda pursue more third party testing in order to determine the ideal storage conditions for cannabis concentrates in the future, but I believe the company offers great value for the industry as is. For less than $10 per year, medical cannabis providers are given the peace of mind that their flowers are just as fresh as the day they were packaged.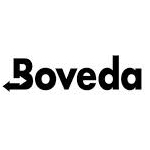 Boveda Inc.
Founded in 1997, Boveda's patented 2-way humidity control has becoming a trusted option to maximize the storage of wooden instruments, electronics, food, herbs, and more. There are a variety of Boveda packs, each engineered to …