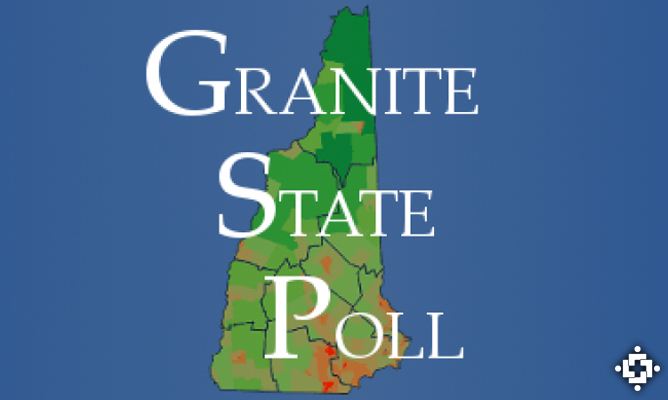 Poll Shows Majority Of New Hampshire Adults In Favor Of Legalization, Decriminalization
MANCHESTER, N.H. – An annual WMUR Granite State Poll released by the University of New Hampshire on Wednesday indicates that the majority of New Hampshire residents (55%) support legalizing and regulating cannabis similarly to alcohol.
This year's WMUR Granite State Poll conducted by the UNH Survey Center has shown an increase from 48% in February of 2013 to 55% of New Hampshire residents now supporting the legalization for possession of small amounts of cannabis in New Hampshire. They interviewed 510 randomly-selected people between March 24 and April 1.
Annual WMUR Poll Shows Increased Support For Legalization
According to the poll, support for legalizing cannabis for recreational use has steadily increased since February of 2013. Support and opposition towards legalization at that time was just about even, with 48% of those polled favoring legalization, and 45% opposing it.
However, these findings started spreading apart throughout the year. By October of 2013, 51% of residents supported legalization for recreational use, while those who opposed fell to 41%.
By February of this year, the percentage for those supporting legalization continued to increase to 53%, while those who opposed continued to decrease to 38%. According to the newly released Granite State Poll, in just two short months the percentage has now increased to 55%, while those in opposition of legalization stayed at 38%.
"Marijuana prohibition has been an ineffective and wasteful policy." – Matt Simon
Much like the rate of increased support of legalization for recreational use over the past year, the outcome of supporting or opposing cannabis being sold at licensed retail outlets was nearly the same.
In February of 2013, 56% were in support, while 39% were opposed. By the beginning April of 2014, those percentages have increased to 67% for those in support and those in opposition of cannabis being sold in licensed retail outlets decreased to 30%.
"Marijuana prohibition has been an ineffective and wasteful policy," stated Matt Simon, New England political director for the Marijuana Policy Project (MPP). "Voters are increasingly becoming fed up with it, and they're ready to replace it with a more sensible system in which marijuana is regulated and taxed similarly to alcohol.
61% in Favor Of Passing Decriminalization Bill In NH
House Bill 1625 (HB1625), a decriminalization bill to make the possession of under an ounce of cannabis punishable by a fine of up to $100, was recently passed overwhelmingly (215-92) by the New Hampshire House of Representatives. New Hampshire is currently the only state in New England that has not decriminalized small amounts of cannabis, and instead places a fine of up to $2000 and up to a year in jail for those who are caught.
"61% of New Hampshire adults support the decriminalization of cannabis in New Hampshire, while 24% oppose decriminalization."
The Granite State Poll found that a total of 61% of New Hampshire adults support the decriminalization of cannabis in New Hampshire, while 24% oppose decriminalization.
This seems to suggest that the Granite State may be ready to join other New England states like Massachuesetts, Rhode Island, and Maine in decriminalizing cannabis.
Simon voiced his support for the decriminalization measure, explaining that "using taxpayer dollars to criminalize people for marijuana possession is not a popular idea in New Hampshire."
He then goes on to say: "How can anyone defend a law that subjects people to potentially life-altering criminal penalties simply for using a less harmful substance than alcohol? It's irrational, it's counterproductive, and it's time for it to change."
Late this March, a legalization bill was strongly defeated by the New Hampshire House. Supporters hope that the overwhelming approval of HB 1625 from the House along with the major support from residents of the bill will help getting it passed unlike the legalization measure.
New Hampshire officially became the 19th state to legalize medicinal marijuana last year, but have yet to pass any recreational legalization or decriminalization measures. With the results from the new Granite State Poll, it may indicate that the increase of support for softer cannabis policies could keep rising. However, the increase of support with legislators may not be rising as quickly.
"I haven't heard anyone in the Senate say that they support legalizing marijuana," claimed Republican Senate President Chuck Morse. "In the House, I know they've had their debates, but I think they did the right thing in voting it down."
Even though legislators in New Hampshire do not seem to be in favor of supporting legalization, strong advocates and supporters still believe it will happen in the Granite State in due time. "I'm confident the political opinion will catch up with public opinion, even if it won't happen this year," said Simon.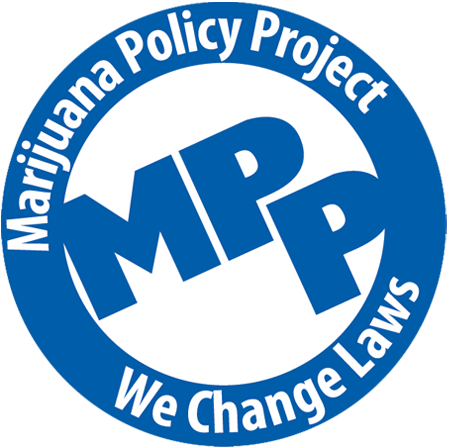 Marijuana Policy Project (MPP)
The Marijuana Policy Project was founded in 1995 in Washington, DC. The founders were members of NORML, but felt the organization should be more proactive. In turn, they broke away and started the MPP.In the …