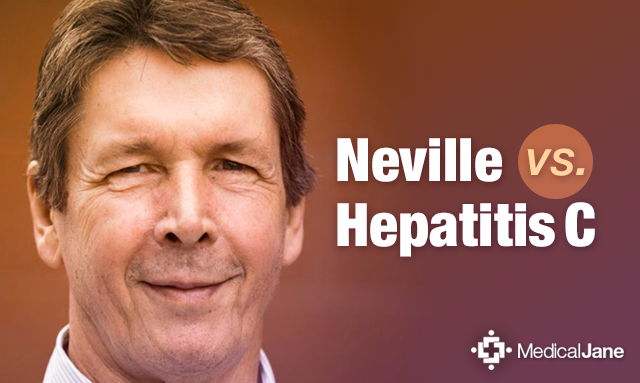 Legendary Cannabis Breeder Is Raising $95,000 For Hepatitis C Treatment
The man responsible for many of the world's most popular strains of marijuana, as well as the founding father of the Dutch Seed Banks, has been diagnosed with Hepatitis C and is asking for your help in raising funds and awareness for his treatment.
Who is Neville Schoenmakers?
Neville Schoenmakers has dedicated much of his life to understanding the concepts of breeding both plants and animals. A champion of bird breeding at the age of 8, Neville left Australia for the Netherlands as a young man.
After stumbling on cannabis, he began to focus on the genetics of the plant. As such, he started to collect seeds from all over the world and launched his own seed bank, enabling him to breed cannabis to suit varying environmental conditions. As he traveled the world, Neville would share his seeds and knowledge with others.
Neville's dedication to cannabis breeding over the past 30 years has benefited thousands of cannabis consumers worldwide, establishing himself as one of the most important individuals in the movement. In fact, many popular strains of cannabis found today can be traced back to something Neville was a part of in one way or another. Still, he promises "the best is yet to come." However, he needs to get well first.
Neville Plans To Treat Hepatitis With New Drug, Harvoni
Hepatitis is an inflammation of the liver that can be caused by contagious diseases such as viral infections. Hepatitis C is caused by the hepatitis C virus (HCV), and can be spread by blood-to-blood contact associated with intravenous drug use, poorly sterilized medical equipment, and transfusions.
The disease infects an estimated 150–200 million people worldwide. Most people do not have symptoms or signs until the liver is seriously affected. As such, it is not uncommon to go years before a diagnosis.
"If untreated, hepatitis can develop into chronic hepatitis (ongoing) which can cause chronic liver disease leading to serious complications and/or fatality."
Medically, Neville finds himself in a similar situation to many medical marijuana refugees in the U.S. There is medicine available that would help him, but he simply does not have access to it. Harvoni, a new drug on the Australian market, is used to treat Hepatitis C without the use of Interferon or Ribavirin, which often lead to fatigue and/or depression.
"The prognosis is good if we can get this medicine [Harvoni] to him, as it has a 95% success rate. It's a new medicine but it is effective," says Langman. "In Australia a lot of drugs are government subsidized, but unfortunately Harvoni is still going through this application process, and was recently knocked back by the government for being too expensive. After all, the treatment costs roughly $95,000 Australian dollars for a 3-month program. The hospital fees and doctors' appointments will be covered under our medicare system, but we need to pay for Harvoni ourselves."
A GoFundMe Account has been set up for the expense of Neville's medicine and a 95% chance at a cure. His family and friends are asking for donations as well as help in spreading the word.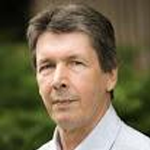 Nevil Schoenmakers
Born to Dutch parents in Australia, Nevil Schoenmakers, the father of "Dutch Seed Banks," is among the most notable names in the history of cannabis genetics. He spent years tinkering with various strains and making …