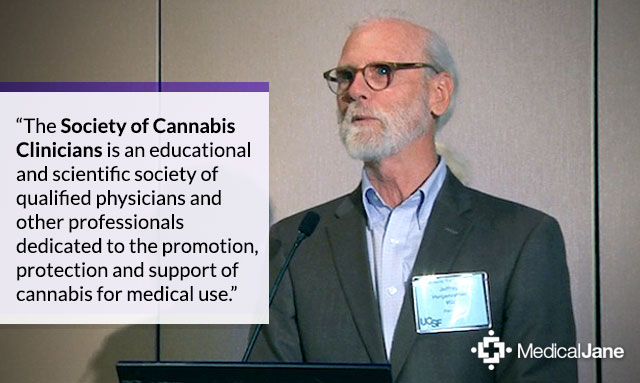 Physician Profile: Dr. Jeffrey Hergenrather
The cannabis extract movement has largely been pioneered by those not in the medical profession. This is mainly due to the Schedule I placement of cannabis, which restricts research and limits the ability of doctors to provide meaningful guidance. Thankfully, some physicians have found a way to directly treat patients and become cannabis specialists.
Dr. Jeffrey Hergenrather's Background
Dr. Jeffrey Hergenrather is easily one of the most important cannabis physicians working today. He was recently named Medical Professional of the Year in the Americans for Safe Access' 2015 Excellence Awards. He is also the President of the Society of Cannabis Clinicians, an organization representing physicians treating patients with cannabis.
The reputation Dr. Hergenrather has established for himself in Sebastopol, California is impressive. The Sonoma Alliance for Medical Marijuana, which advocates for favorable medicinal cannabis policies in Dr. Hergenrather's county, highly recommends his services.
Dr. Hergenrather has worked with hundreds of patients, carefully recording his observations along the way. At numerous CME-accredited medical conferences, he has delivered illuminating presentations on how cannabis treats diseases along with actual results from patients. For example, at the Patients Out of Time Eighth Clinical Conference on Cannabis Therapeutics, he helped lead the Doctors Workshop. This mini-seminar was attended primarily by physicians. His presentation included substantial information on cancer, including human success stories and the importance of THC:CBD ratios. In alocal news article, Dr. Hergenrather again shared those observations.
"Not all tumors are sensitive to cannabinoids. Common lung cancer, and some thyroid and breast carcinomas do not appear to respond well to cannabis treatment. Cancers that have responded include neuroblastomas, certain types of breast cancer, hepatic, renal, pancreatic cancer; colorectal, cervical and prostate cancers, Hodgkins, Non-Hodgkins, and Mantle cell lymphomas, some leukemias, skin cancers, and sarcomas." – Jeffrey Hergenrather, MD
Dr. Hergenrather has commented extensively on the anti-cancer potential of cannabis. At the Marijuana for Medical Professionals Conference in September 2014, he remarked that cannabinoids "kill cancer in many and most cases", specifically mentioning effectiveness against colon cancer and skin cancer. He also discussed a glioma remission, achieved solely with cannabis oil, in the cannabis journal O'Shaughnessy's.
"We've known for over 40 years now that THC, and the active ingredients in cannabis, are able to kill cancer cells in many cases … particularly in the glioma cell line in the brain." – Jeffrey Hergenrather, MD
Even patients from other countries are seeking out Dr. Hergenrather's assistance. Lindsay Carter, an Australian teenager with a glioma tumor, has repeatedly traveled to the United States to undergo cannabis extract therapy. The treatment proved effective at shrinking his tumor, but upon returning to Australia and losing access to cannabis oil, the tumor began growing again.
Reports on Alzheimer's Disease and IBD
While the anti-cancer effects of cannabinoids are certainly important, cannabis benefits numerous other debilitating conditions. Alzheimer's and inflammatory bowel disease are important targets for cannabis therapy, and Dr. Hergenrather has reported about these conditions as well. He partnered with other doctors in the Society of Cannabis Clinicians to aggregate results from patients with Crohn's disease and ulcerative colitis, the two primary manifestations of IBD. Of the 38 patients, half were able to cease their daily use of conventional pharmaceuticals, except during inflammatory flare-ups. Other measures including pain, vomiting, stools per day, appetite, and overall quality of life all improved. These results were reproduced in an Israeli double-blind, placebo-controlled trial, which found cannabis can induce complete remission of Crohn's disease.
Dr. Hergenrather's work with Alzheimer's has yielded truly stunning results. At the aforementioned Marijuana for Medical Professionals Conference, he discussed his observations at Primose, an assisted living facility in Santa Rosa, California dedicated to caring for adults with severe dementia. He described the details of over a dozen cases where cannabis induced life-changing effects. One patient's idiosyncratic symptoms consisted of getting up every three minutes during the night. After trying cannabis, he got up just once a night to use the bathroom. Other patients with different symptoms had similar, dramatic transformations.
Almost single-handedly, Dr. Hergenrather has demonstrated the remarkable versatility of cannabis medicine and substantially raised awareness of its capabilities. He is a genuinely nice, intelligent, and often humorous individual whose importance to the field of medicinal cannabis will only rise.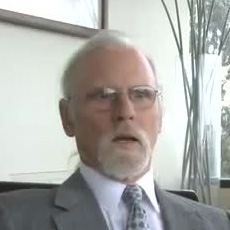 Dr. Jeffrey Hergenrather
Dr. Jeffrey Hergenrather is a cannabis consultation physician who practices in Northern California. He is also President of the Society of Cannabis Clinicians, Vice President of the American Academy of Cannabinoid Medicine (AACM), and a …