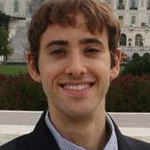 Biography
Justin Kander is the Research & Development Coordinator for The Oil Plant, a licensed California cannabis manufacturer specializing in the production of cannabis extracts, cannabis-infused olive oils, and cannabis topicals. He joined the company in July 2015. Justin's contributions include assisting with the production of cannabis medicines, the development of educational materials, and patient care.
Justin's primary interest is the use of cannabis extracts to treat cancer. He became involved in the field in March 2008, and began rigorously tracking success stories and accumulating the mounting scientific evidence related thereto. He has presented at several conferences, including the inaugural medical cannabis events in Australia and Costa Rica, as well as Patients Out of Time in 2016. Justin has also written books on medical cannabis including The Comprehensive Report on the Cannabis Extract Movement, Enhancing Your Endocannabinoid System, and Cannabis for the Treatment of Cancer. In addition to the books, Justin has written articles for many leading cannabis-information websites, including Medical Jane. He is also the founder of The Cannabis for Cancer Declaration, which seeks to enable access to cannabis medicine for cancer patients across the world.
Throughout college, Justin was a member of the University of Maryland, College Park SSDP chapter. He also interned for the national organization in 2012. He encourages individuals to donate to the organization at SSDP.org.
Companies
The Oil Plant (formerly Aunt Zelda's)
Research & Development Coordinator
Aunt Zelda's, brought to you by The Oil Plant, is a licensed California manufacturer. is a pioneering, data-driven developer of cannabis-based plan medicines. Aunt Zelda's products are the result of years of research and development by founders, Mara Gordon and Stewart Smith, in consultation with knowledgeable physicians and world-renowned researchers. Utilizing ancient extraction process improved with modern technology, we offer organic medicines of precisely measured potency and purity. Our medicines empower patients to dose to the milligram and unlock the therapeutic potential of cannabis. MANTIS_RECOMMEND = { property: '53422cdc8e92f89afbf09d5f', render: 'mantis__recommended__wordpress' }; var z = document.createElement("script"); z.type …
In The News
3rd Annual National Medical Cannabis Unity Conference Takes Place In Washington, DC
Different people participate for different reasons. But whatever the reason, the 3rd Annual National Medical Cannabis Unity Conference, hosted by Americans for Safe Access, was the place to be for those wanting to gain more knowledge about medical cannabis. The event took place last week in Washington, D.C. at the Loews Madison Hotel. Over five days, doctors, researchers, activists, and patients from around the country convened to discuss the future of medicinal cannabis policy reform and science. The amount of information shared in such a short time was stunning. Day One – History of Progress and Looming Issues The reception …