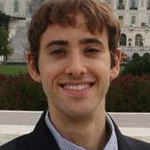 Biography
Justin Kander is the Research & Development Coordinator for Aunt Zelda's, a California collective specializing in the production of organic cannabis extracts, cannabis-infused olive oils, and cannabis topicals. He joined Aunt Zelda's on July 15, 2015. He has helped in the production of cannabis medicines, the development of educational materials, and patient care.
Kander's primary interest is the use of cannabis extracts to treat cancer. He became involved in this field in March 2008, and rigorously tracked success stories and the accumulating scientific evidence.
In October 2013, Kander completed the Comprehensive Report on the Cannabis Extract Movement (CannabisExtractReport.com), a 100-page report that examines and analyzes the mounting evidence in support of cannabis extracts as medicine. He informally shared his findings with other attendees at the International Drug Policy Reform Conference in Denver the same year. The report is now in its 8th edition and is 242 pages.
Kander presented about cannabis and cancer in November 2014 at the Inaugural Australian Medicinal Cannabis Symposium. Other presentations include the 2015 Patients Out of Time Conference in Florida, the 2015 Inaugural CannaCosta Conference in Costa Rica, the 2016 Annie Appleseed Conference in Florida, and the 2016 Students for Sensible Drug Policy (SSDP) Conference in Virginia. Throughout college, Kander was a member of the University of Maryland, College Park SSDP chapter. He also interned for the national organization in 2012. He encourages individuals to donate to the organization at http://ssdp.org.
Kander released Enhancing Your Endocannabinoid System in February 2015, which includes natural ways for anyone to improve the health of their endocannabinoid system and increase effectiveness of cannabis medicine. It can be found here: EnhancingYourECS.com.
Kander released Cannabis for the Treatment of Cancer in August 2015. The second edition was released in early 2016. It can be downloaded for free at this link: https://www.dropbox.com/s/rk0vbpcjz3pbehe/CannabisandCancer.pdf?dl=0.
In addition to the books, Kander has written articles for many leading cannabis-information websites, including MedicalJane.com.
Companies
Phoenix Tears Foundation
Webmaster
The Phoenix Tears Foundation was founded to spread information about the successes of cannabis extracts. It was created by Rick Simpson and exists as an informational resource for people throughout the world. It should be noted that the Phoenix Tears Foundation does not supply cannabis oil or work directly with anyone who does. Further, they do not recommend specific vendors of the extract either. Instead, the organization hopes to educate people so that they may produce the medicine themselves in a safe manner.
In The News
3rd Annual National Medical Cannabis Unity Conference Takes Place In Washington, DC
Different people participate for different reasons. But whatever the reason, the 3rd Annual National Medical Cannabis Unity Conference, hosted by Americans for Safe Access, was the place to be for those wanting to gain more knowledge about medical cannabis. The event took place last week in Washington, D.C. at the Loews Madison Hotel. Over five days, doctors, researchers, activists, and patients from around the country convened to discuss the future of medicinal cannabis policy reform and science. The amount of information shared in such a short time was stunning. Day One – History of Progress and Looming Issues The reception …