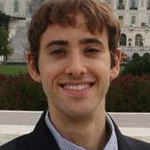 Biography
Justin Kander is the former webmaster of PhoenixTears.ca and an advocate for the use of cannabis extract medicine to treat cancer. He previously interned with Students for Sensible Drug Policy, one of the nation's leading drug policy reform organizations.
In October 2013, Kander completed the Comprehensive Report on the Cannabis Extract Movement (CannabisExtractReport.com), a 100-page report that examines and analyzes the mounting evidence in support of cannabis extracts as medicine. He informally shared his findings at the International Drug Policy Reform Conference in Denver the same year. The report is now in its 7th edition and is 227 pages. Kander presented about cannabis and cancer in November 2014 at the Inaugural Australian Medicinal Cannabis Symposium.
Kander released Enhancing Your Endocannabinoid System in February 2015, which includes natural ways for anyone to improve the health of their endocannabinoid system and increase effectiveness of cannabis medicine. It can be found here: EnhancingYourECS.com.
Companies
Phoenix Tears Foundation
Webmaster
The Phoenix Tears Foundation was founded to spread information about the successes of cannabis extracts. It was created by Rick Simpson and exists as an informational resource for people throughout the world. It should be noted that the Phoenix Tears Foundation does not supply cannabis oil or work directly with anyone who does. Further, they do not recommend specific vendors of the extract either. Instead, the organization hopes to educate people so that they may produce the medicine themselves in a safe manner.
In The News
3rd Annual National Medical Cannabis Unity Conference Takes Place In Washington, DC
Different people participate for different reasons. But whatever the reason, the 3rd Annual National Medical Cannabis Unity Conference, hosted by Americans for Safe Access, was the place to be for those wanting to gain more knowledge about medical cannabis. The event took place last week in Washington, D.C. at the Loews Madison Hotel. Over five days, doctors, researchers, activists, and patients from around the country convened to discuss the future of medicinal cannabis policy reform and science. The amount of information shared in such a short time was stunning. Day One – History of Progress and Looming Issues The reception …