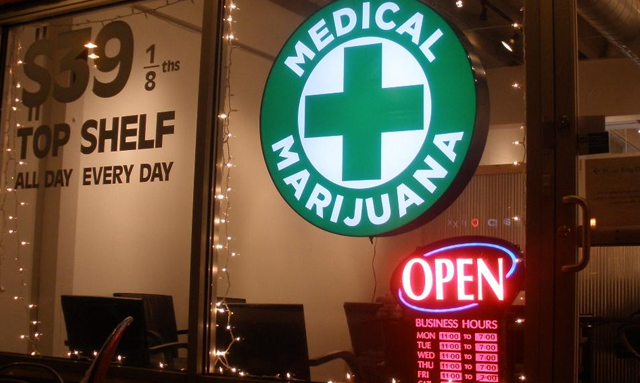 New Hampshire's First Medical Marijuana Dispensary Opens
Nearly three years after lawmakers in New Hampshire approved legislation to allow medical marijuana for qualified patients, the Granite State's first medical marijuana dispensary opened to patients this weekend.
Located in Plymouth, Sanctuary ATC received their registration certificate to begin operations on Friday, according to a statement from the New Hampshire Department of Health and Human Services (DHHS), which oversees the state's medical marijuana program. Later that day, the operators of Sanctuary ATC announced they would open for business on Saturday morning at 11:00 am.
"We will, of course, continue pushing for further improvements to the law." – Matt Simon of the MPP
By receiving the certificate from DHHS, Sanctuary ATC becomes the first medical marijuana dispensary, or "Alternative Treatment Center" as they are known in the state, in New Hampshire to begin providing medical cannabis to patients.
"When the Therapeutic Cannabis Program was established by the Legislature, it envisioned that people in New Hampshire suffering from serious medical conditions would be able to access therapeutic cannabis for relief," said DHHS Commissioner Jeffrey A. Meyers. " I am very pleased to announce that with the opening of the Sanctuary dispensary in Plymouth, that day has arrived."
When Sanctuary ATC opened for business on Saturday, about two dozen patients were already lined up outside. Only patients who hold a state-issued medical marijuana identification card can visit the dispensary. The state began issuing identification cards late last year.
"There were no celebrations in 2013 when this law was passed because we knew it would be a long time before any patients could benefit and we knew some patients could not afford to wait for safe, legal access to cannabis," said the Marijuana Policy Project's Matt Simon, a New Hampshire resident, in an email.
"Today, now that a dispensary is open and over 600 patients have been issued ID cards protecting them from arrest, we believe it is finally time to declare victory! We will, of course, continue pushing for further improvements to the law."
A total of four dispensaries will open this year in New Hampshire. Temescal Wellness is expected to open two locations in Dover and Lebanon within the next few weeks, and Prime ATC in Merrimack is expected to open later this summer.
New Hampshire residents can find information about applying for a medical marijuana identification card at the DHHS website.