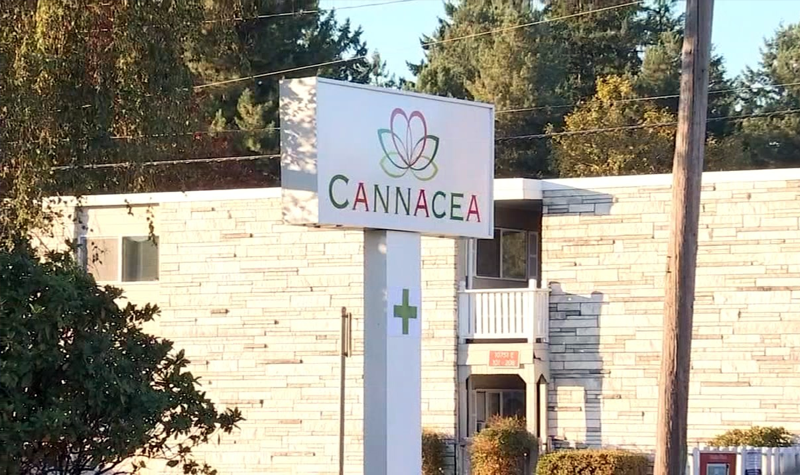 Oregon's First Fraud Investigation in the Legal Marijuana Industry
Following a long and troubled past with prohibition, cannabis is finally being legalized throughout the United States, and medical marijuana dispensaries are popping up all over the country. While the cannabis industry and laws vary from state to state, the importance medical marijuana dispensaries play in the lives of many patients is an immensely important role. The basic premise of a dispensary should be to serve the sick and needy. Unfortunately, there are those who see this as nothing more than an opportunity for personal financial gain, and will commit fraud and abuse to line their own pockets.
No one is disputing the letter received by Tisha Siler in October 2014 is fake. Written on official-looking letterhead, Siler was notified she had won approval of her application for a medical marijuana dispensary license in Oregon, and essentially offered to grant a total of seven dispensary licenses without bureaucratic hassle. Siler, a self-described herbalist and holistic counselor, opened the Cannacea dispensary in Northeast Portland last fall. The rest of the story reads like a "whodunit" novel, but sadly it is a true story.
The letter is now a key document in the fraud investigation by Oregon's Office of Consumer and Business Services. The fraud inquiry is the first of its kind in Oregon's cannabis industry. Siler denies any wrongdoing and claims she is the unwitting victim of people who tried to exploit her vision so they could turn a quick profit. The records (including more than 1,000 pages) released to The Oregonian show extensive negotiations between Siler's former attorney (who declined to say why he no longer represents her) and the state over what role Siler played in creating and distributing falsified investor materials.
State investigators are also looking at Green Rush Consulting, a company that Siler hired to help attract investors. Green Rush Consulting (not affiliated with the Portland-based Green Rush Advisory Group) is based in Oakland, California, and offers assistance in obtaining business licenses for marijuana enterprises around the country.
Siler says she found Green Rush Consulting by searching online for an adviser to help her raise money for a Portland dispensary. She says she paid them about $25,000 for their services, which included help soliciting investors. Records show Siler began working with David Jacobs, who identified himself as director of development services, in August 2014. Green Rush Consulting and company officials are cooperating with investigators.
Jacobs began working for Green Rush Consulting in August 2014 as a contract consultant. Within months, Green Rush Consulting owner Zeta Ceti terminated Jacobs' services. Due to the ongoing investigation, the company could not comment on what it did or did not know about Jacobs' past or the reason he was let go.
"Jacobs was convicted in 2005 for wire fraud and aggravated identity theft and served his sentence in federal prison until 2013."
Jacobs denies he wrote the letter, but his integrity is in question. Turns out, Jacobs was convicted in 2005 for wire fraud and aggravated identity theft and served his sentence in federal prison until 2013. Jacobs returned to prison last year for violating the terms of his release. Jacobs claims he headed back to California without first getting approval from probation officials or checking in with them while he was away. His return to prison is not related to Green Rush Consulting.
Emails indicate Siler played an active role in reviewing at least some versions of materials produced by Green Rush Consulting. In an October 2014 communication, Siler appears to have forwarded a copy of the phony letter to the owner of Green Rush Consulting stating, "I have scanned in a copy of the letter that was actually sent to me in Cali from the chief operating officer of the OHA. As it is a physical letter, I have scanned it and sent as a pic. […] Let me know if you need anything else." However, Siler told The Oregonian she "did not compose" the email. She said someone faked it, but she didn't know who. She does, however, point a finger at Jacobs saying he fabricated the letter without her knowledge.
Regulators in Colorado and Washington (the first states to legalize marijuana for recreational use) have seen only a few financial fraud investigations in the cannabis industry. Experts warn, however, that the industry is vulnerable to deception.
Banking Prohibition Leads to Further Confusion
The banking prohibition in the industry doesn't help either. A Portland attorney, Keith Ketterling, commented, "It makes it really hard to look at these operations and figure out financially where they really are and what they have really done."
Oregon's Consumer and Business Services declined to comment specifically on their investigation, only offering a general warning to anyone who wants to get involved in the industry- "Anytime there is a hot new industry, there is always room for bad actors to take advantage of the excitement around it," a spokesman said. "The key thing is to be aware of things that sound too good to be true."
Multiple court claims have been filed against Siler and Cannacea, and several investors have made demands for the return of their money.
Paul Mann, a Canadian entrepreneur says he invested $168,000 after one of Siler's associates showed him the letter. He claims Siler also owes him about $125,000 for professional services he provided. Mann says he never questioned the authenticity of Siler's claims and made no effort to verify the letter's authenticity.
Mann says he became involved through one of Siler's early associates, Brian Dawe. Mann and Dawe knew each other from the prison industry. While at a corrections conference in November 2014, Mann claims Dawe showed him the letter and described Siler as an experienced cannabis grower with a popular following. The two exchanged emails and Mann finally met Siler for the first time in December and says he remembers how she "made a point of the fact that she managed to get these six (other) licenses and no one else had." Siler told him, Mann said, that Oregon officials "had approached her" about setting up her business in the state.
Mann originally loaned Siler the money to finish construction on the dispensary and cover other expenses, and eventually became Siler's business partner, working with her in day-to-day operations until February of this year.
Mann admits he incorporated the claims about multiple licenses and Siler's reputation among regulators in a presentation he made to investors in early 2015. A broker he showed it to shared it with representatives of Harvard Properties U.S. Inc. Upon learning about the investigation and the falsified letter, Mann alerted an attorney for Harvard Properties.
According to property records, Harvard Properties bought 13 acres (with a custom-built home) for cultivation operations in rural Clackamas County and a building in Multnomah County for the Cannacea dispensary. In all, Harvard Properties paid more than $3 million for both parcels.
In April, Harvard Properties filed suit in Clackamas County court against Siler to vacate the 13 acre property. The complaint, demanding nearly $70,000, alleges Siler lives on the property and hasn't paid rent since September 2015.
The company filed a similar claim in Multnomah County court for about $87,000 related to the dispensary property. Harvard claims it has repeatedly asked for rent and has received nothing.
A spokesman for The Hill Companies, an enormous Canadian real estate, insurance and energy conglomerate and the parent company of Harvard Properties, says they are planning to sell both properties.
A Rocky Future Lies Ahead for Cannacea
The materials collected in the investigation thus far are riddled with inaccuracies and blatant fabrications, including academic degrees and prestigious honors Siler never received.
Siler claims she provided only basic information about her work, however, at least one resume she appears to have emailed to Jacobs includes a reference to an associate's degree from Corpus Christi State University. The institution, since renamed Texas A&M University-Corpus Christi, told The Oregonian that it has no record of her ever having attended the institution.
At least four investors ended up giving money to Siler. Brian Fox, a St. Louis investor and friend of Siler, invested $50,000. Fox told a state investigator that he didn't recall what information he was given by Siler and/or Jacobs.
Another investor, Ryan Carstens of Sanibel, Florida, told investigators he decided to invest on the advice of Fox, who was a friend. He told investigators he wouldn't have invested in the dispensary had he known the claims were falsified. It is not clear the amount Fox invested.
Wendy Baur of Pennsylvania invested $45,000. Baur was apparently present at the same corrections conference with Mann and Dawe in 2014. Baur told investigators she later met with Jacobs and Green Rush owner Ceti. She said Jacobs emailed what she described as "Cannacea documentation," which she reviewed before investing. She told an investigator that she understood Siler was "tied into" Oregon's marijuana program.
At some point, Baur left Siler's venture and her money was refunded. A non-disclosure agreement prohibits her from discussing the split. However, Baur did contact Oregon officials to ascertain the status of the additional licenses she assumed the state planned to issue Siler. Baur provided a copy of the "letter" to a compliance specialist with the Oregon Health Authority and was told that the state official whose name appears on the letter never signed documents for the medical marijuana program. The agency then forwarded the letter to the Oregon Department of Business and Consumer Services, which opened a fraud investigation into Siler.
Siler was already on the state's radar after Cannacea held a grand opening event on the first day of recreational sales publicizing free samples, welcome packages and a drawing to win free cannabis for a year, and allowing vendors to give away shatter and pre-rolls in the dispensary parking lot. She paid a $2,500 fine according to the Oregon Health Authority.
Cannacea has closed down shop but Siler says she plans to reopen soon.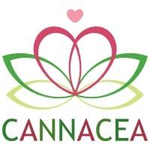 Cannacea, Inc.
Cannacea is a Portland, OR located dispensary that specializes in targeted cannabinoid therapies. Our lean is neurological disorders, but we treat many ailments. MANTIS_RECOMMEND = { property: '53422cdc8e92f89afbf09d5f', render: 'mantis__recommended__wordpress' }; var z = …